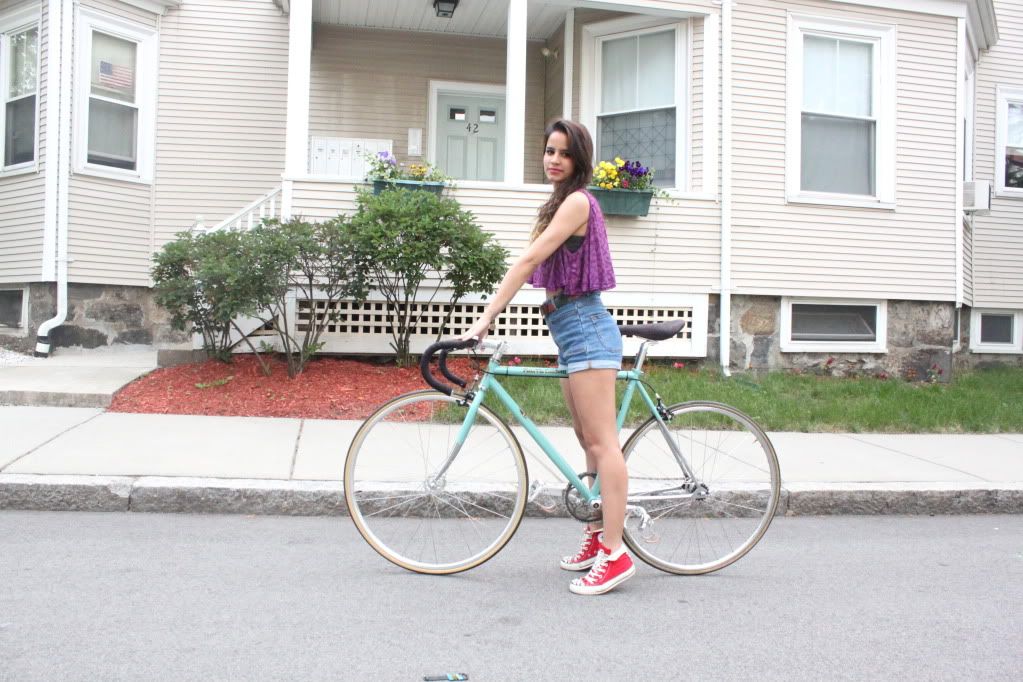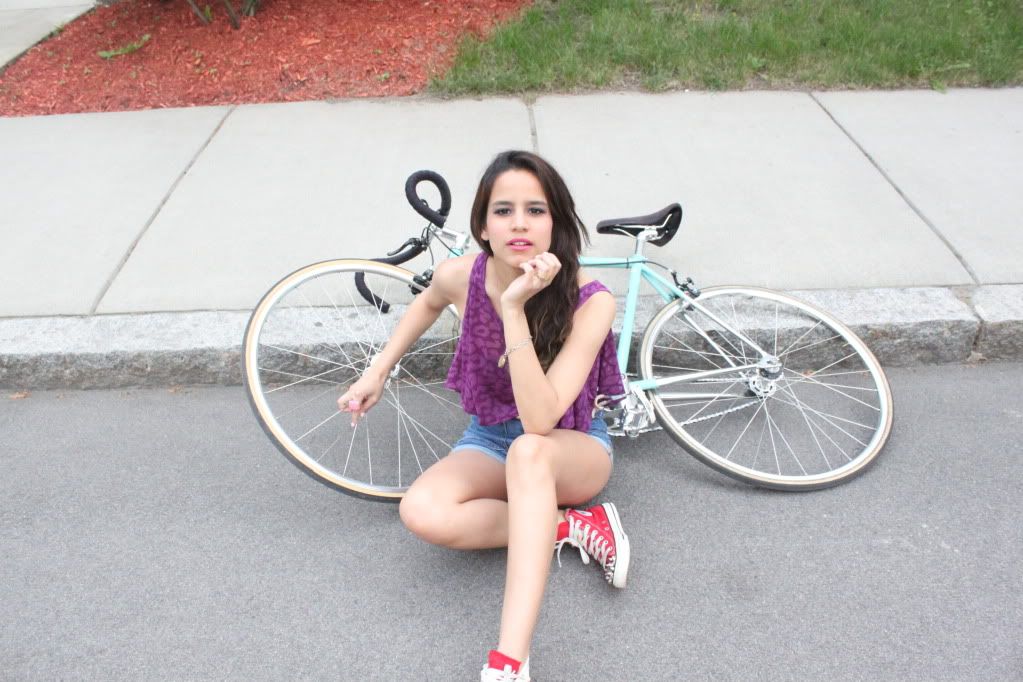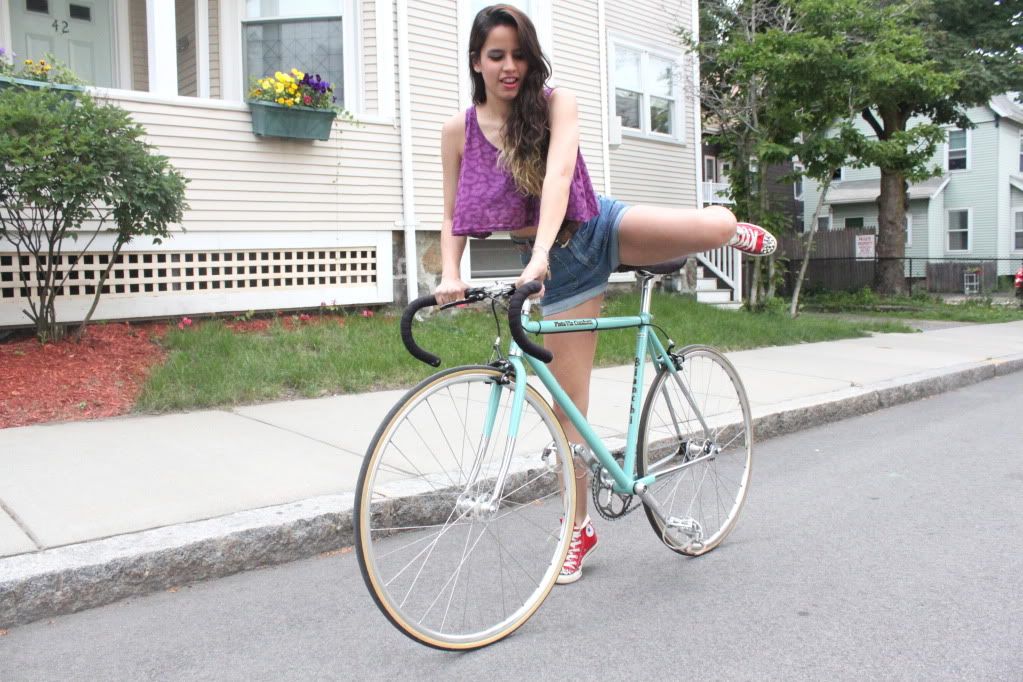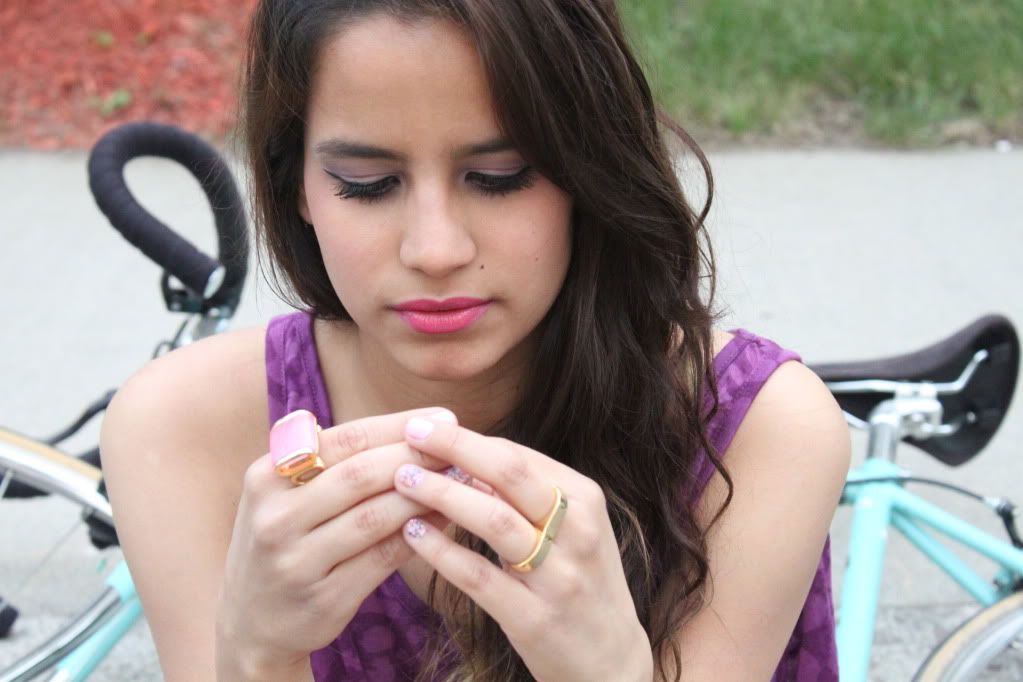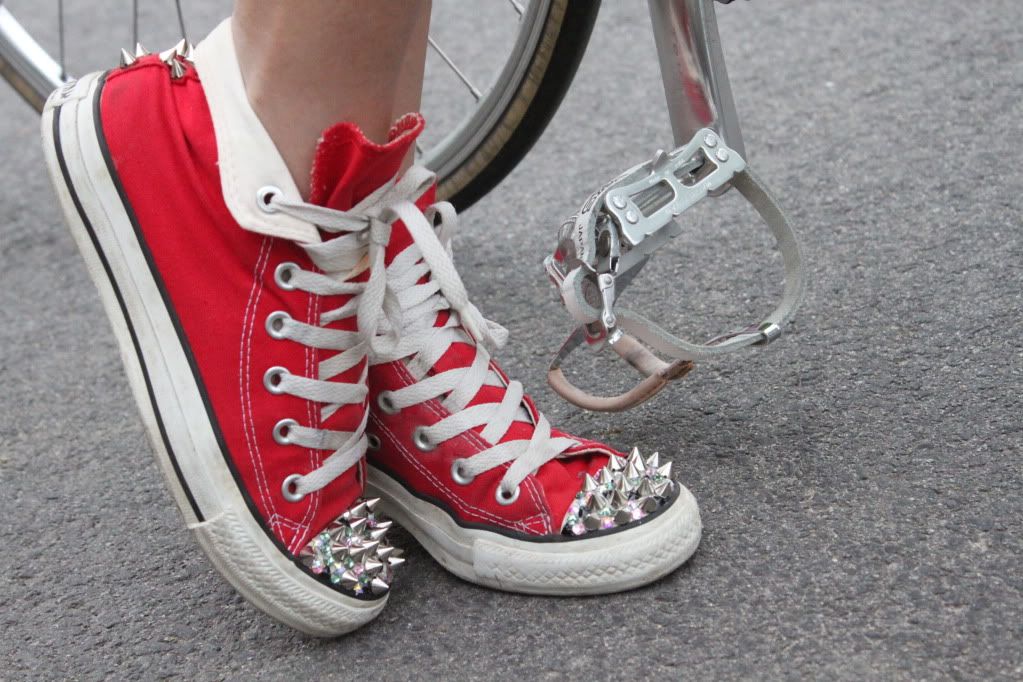 Angela and I have been thinking about buying bikes for the summer. Luckily, our friends let us use theirs in the meantime. We want to take advantage of the weather, exercise, and even save some bucks on public transportation!
This sky-blue bike is Shinji's, a very cool Japanese friend of ours who has great sense of style and obviously the coolest bike I've seen! Learning how to use his bike was a little suicidal because it has no gears, but I'm getting there...
Shinji just graduated and is soon leaving Boston. We're going to try to steal his passport before that happens miss him so much!
On another note, What do you think about my Converse? I glued studs and Swarovski charms on them yesterday. I think they look badass!
Besos,
AB
PS: Shinji, if you read this, please don't cry!
Shorts: H&M
Shoes: DIY'd studded Converse