We received a lot of requests on these studded Converse we posted about a while back. Some of you asked where we got the studs and charms from, and others said this was a unique idea, because most studded Converse you see are decorated on the sides or the back.
We decided to make a post answering all these questions for you!
Some time ago... I think it was December, I saw
these cake studded Converse
by Gasoline Glamour, and needed to get my hands on them! They were 400$ so I said I wouldn't spend that much money on a pair of Converse. I started looking for all the materials to make them, but wasn't able to find the little cakes and donuts, so I decided to use Swarovski charms instead, and make them be my own style.
The materials I used:
- Flat cone studs from Etsy stores
- Pair of Converse
Before: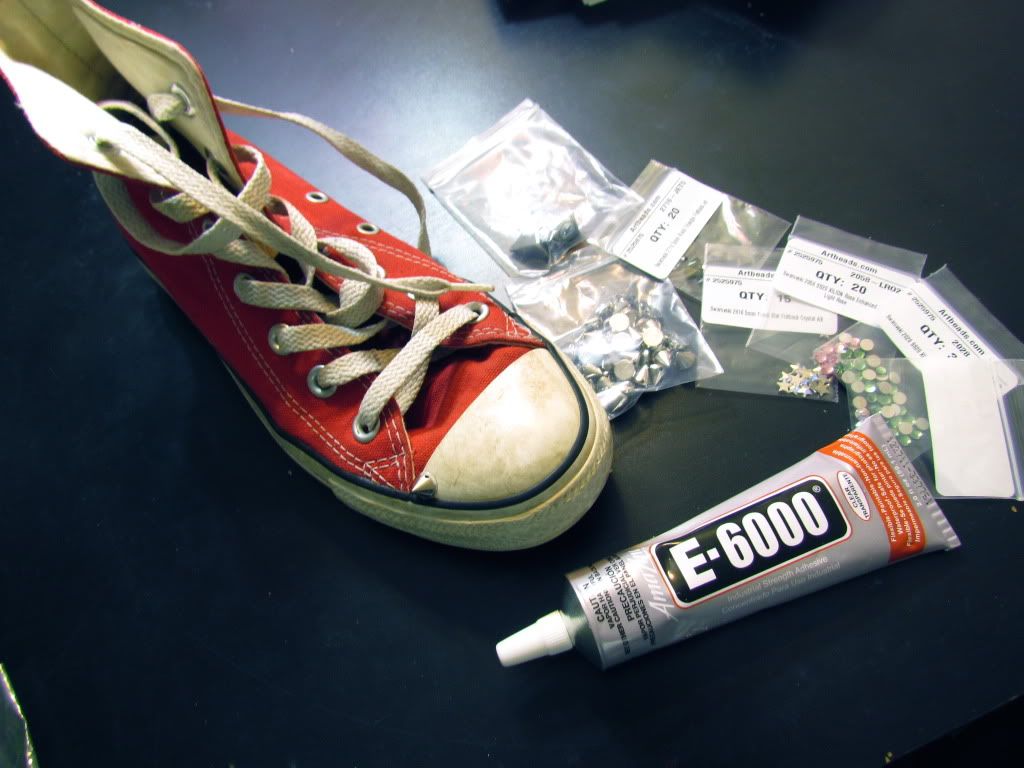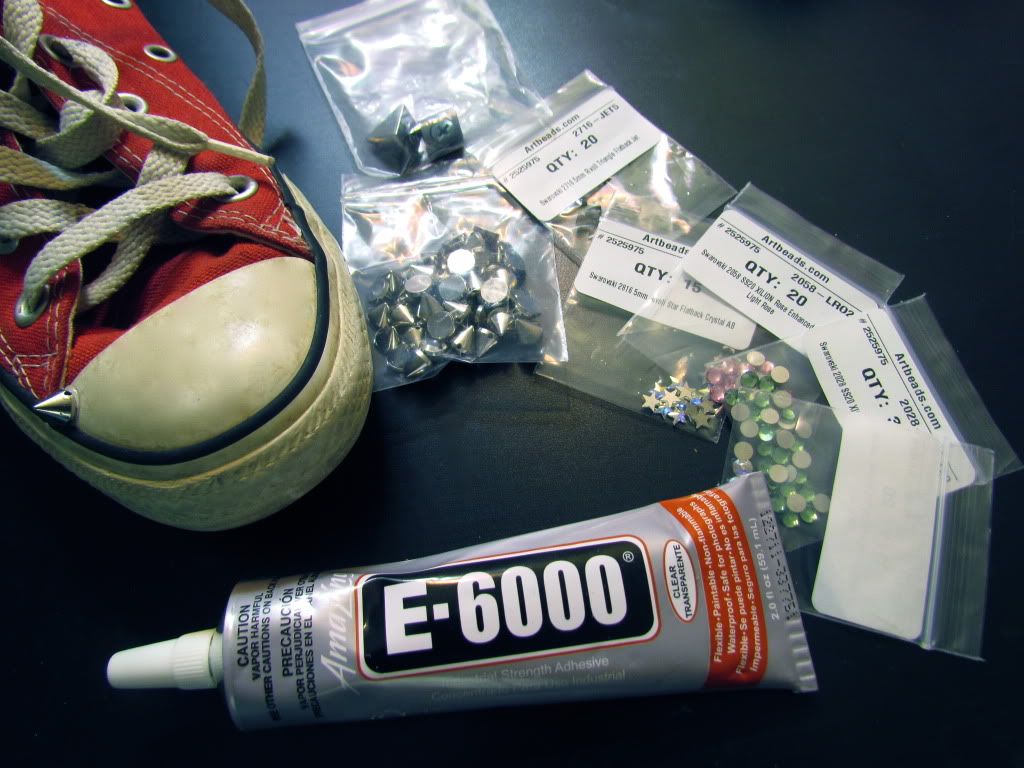 After:
Hope this post was of any help to you guys, and if you do choose to recreate them, send us pictures ;)
We'd love to see them!
Besos,
AB