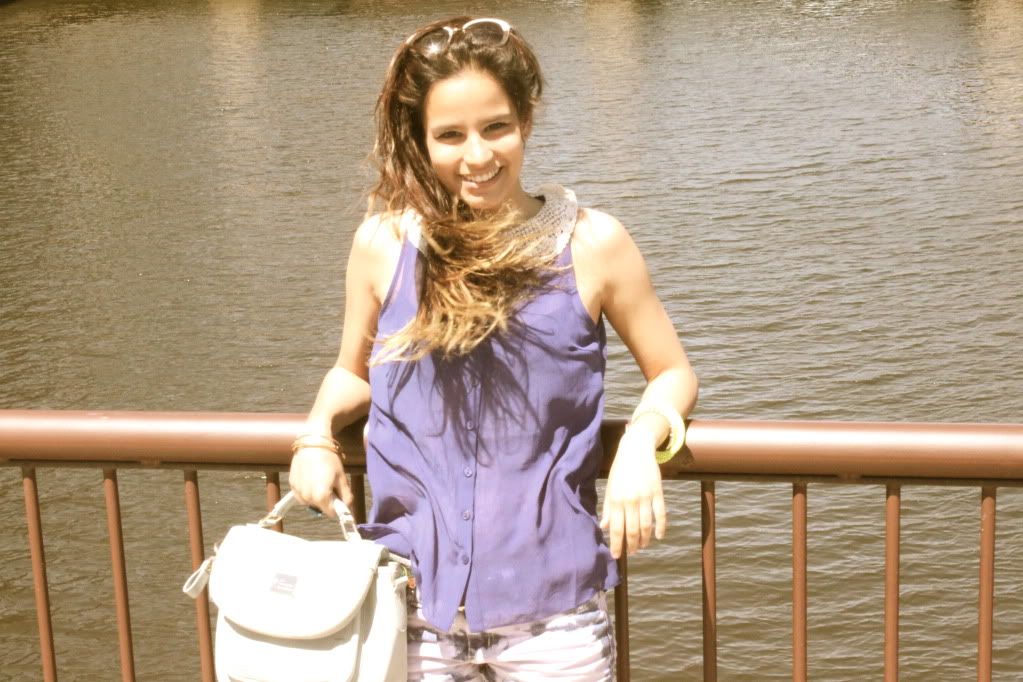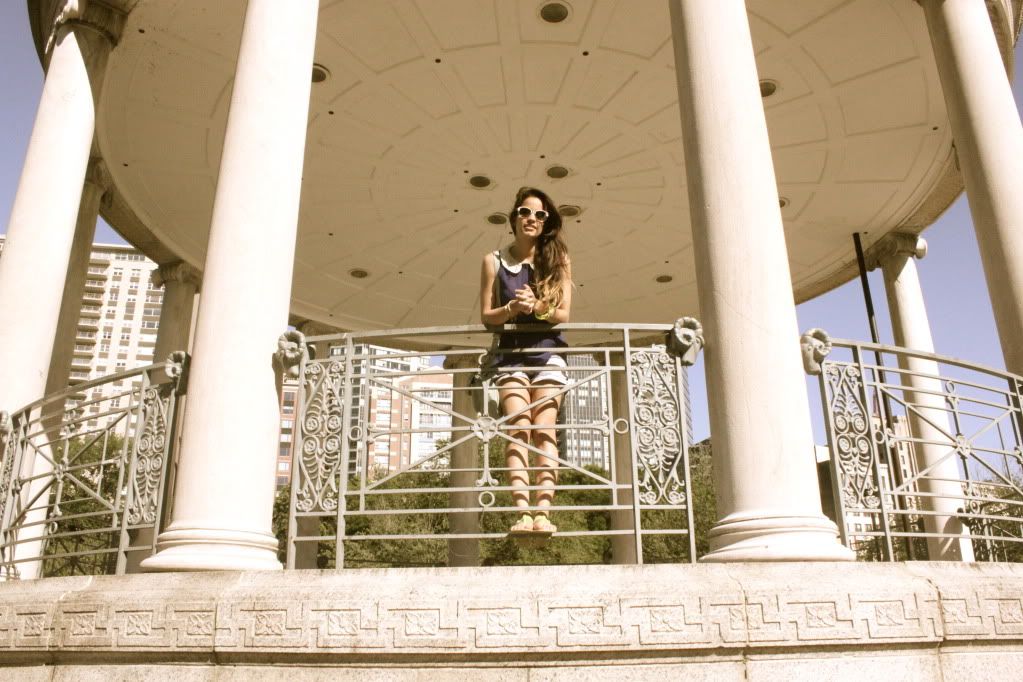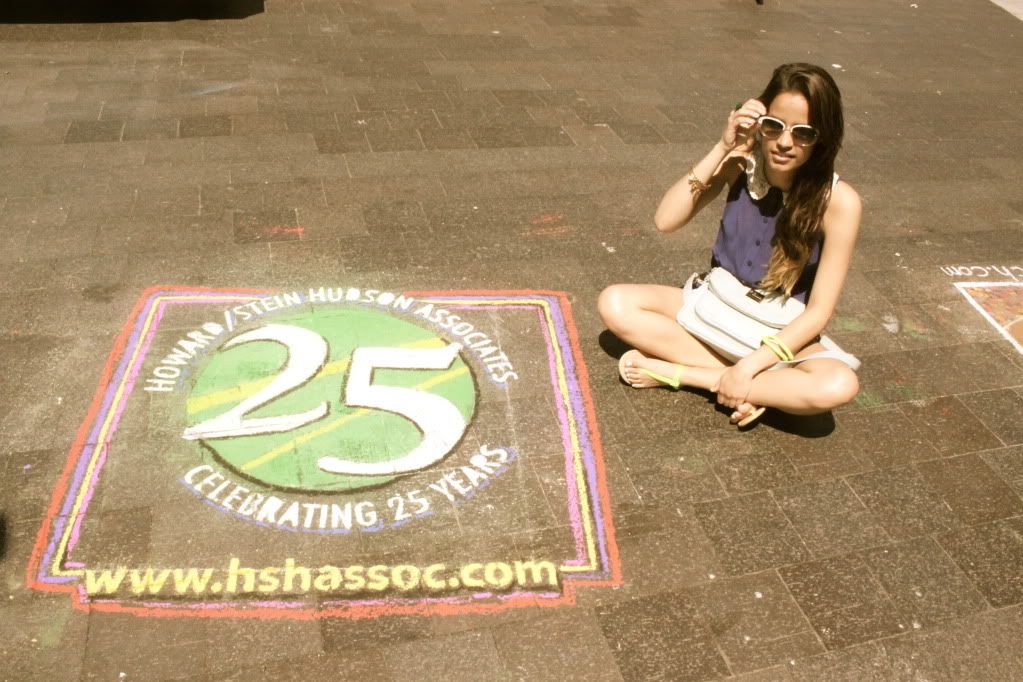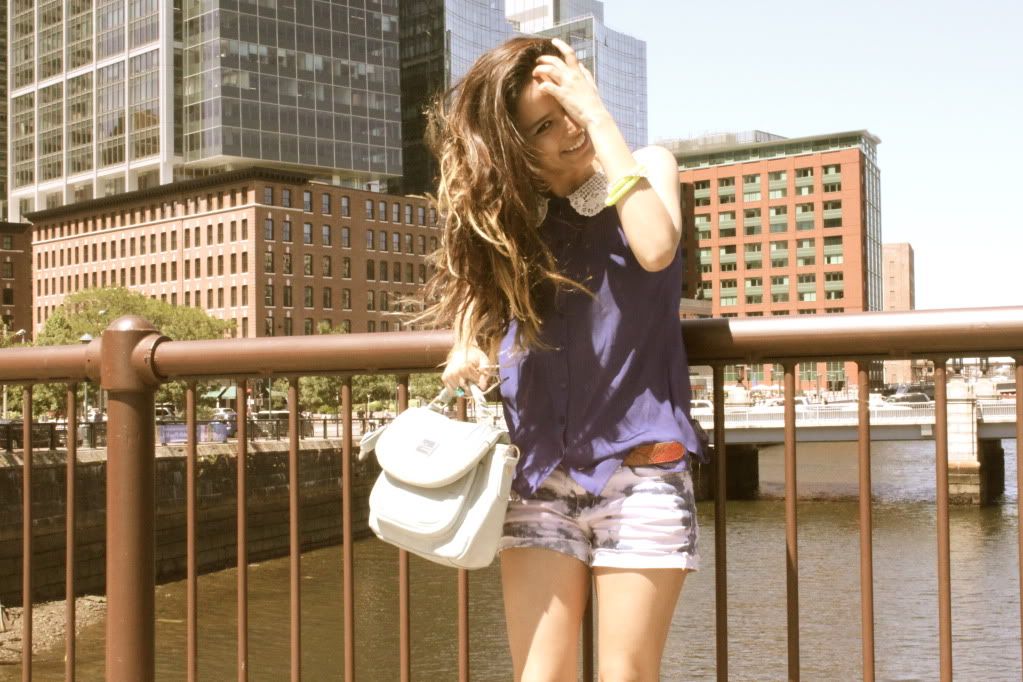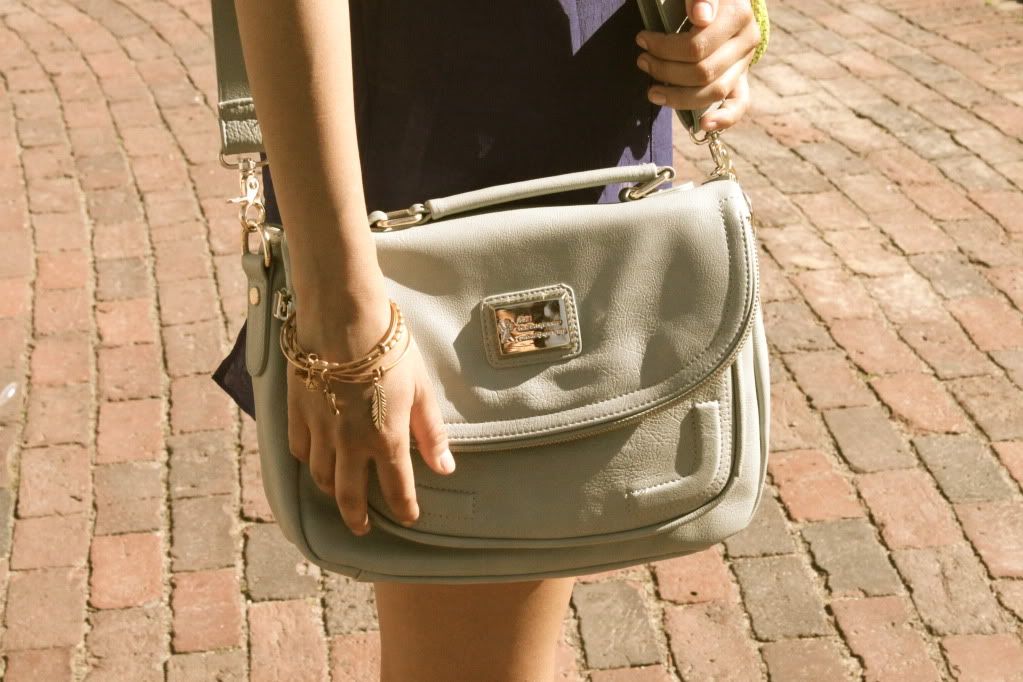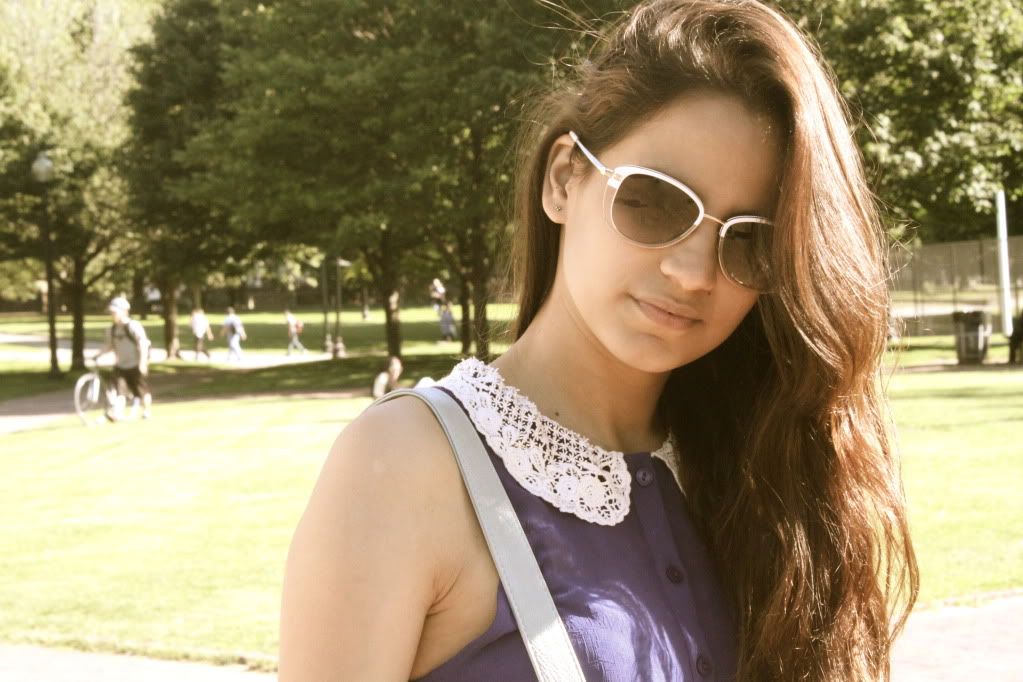 Since Angela's sister is here, we've been taking her around Boston. This weekend we spent all our time shopping (Semi-anual sales everywhere), eating out, going to the movies, and getting pampered at the nail salon. Our wallets need a little break today, so we'll probably just walk around, and come back home to cook.
This shirt, bag and bracelet are three things I got on the mail this week, and can't take off. I just love the combination of blue with neon yellow. I literally wore the bag and bracelet every day of the week!
I hope you guys are having an awesome Father's Day. I wish I could spend time with my dad today, but he's too far away :(
Let me know how your weekends went.
Besos,
AB
Shorts: DIY