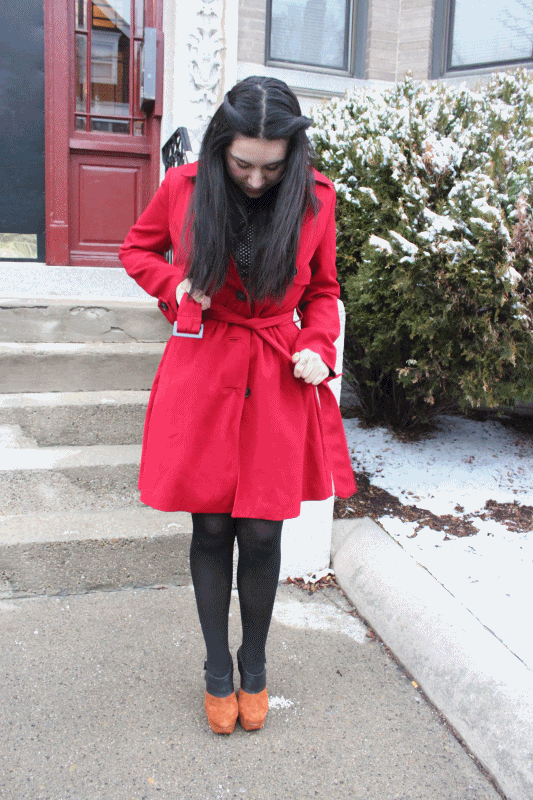 Watch our video, it's kind of funny!
Hello Ladies,
I've always wanted a red gabardine, so last year I dragged my mom to the mall and we got this awesome red coat and, let me tell you, It works perfectly for Boston weather. I also loved the tights, I got those from Urban Outfitters. They have different designs but I really liked this one!
About the video, Angela and I were so bored last week that we decided to make a video performing the song "Super Bass" by Nicki Minaj but with our little touch :) haha enjoy!!!
P.s.: We love your comments so let us know what you think about the gabardine and the tights!!
Love,
AL
Black polka dot dress: Zara