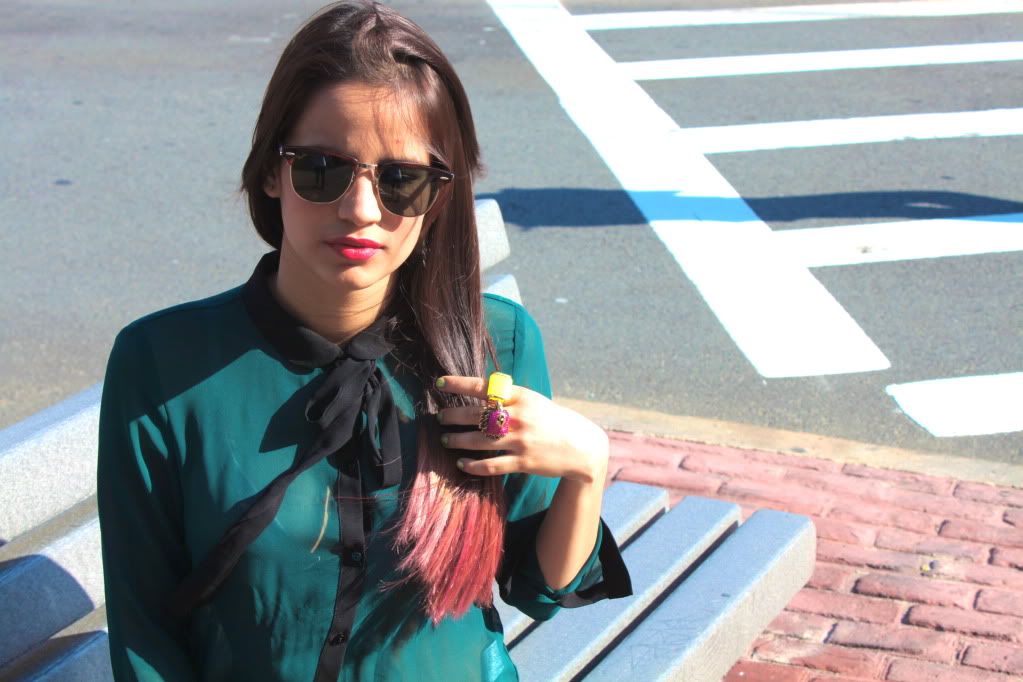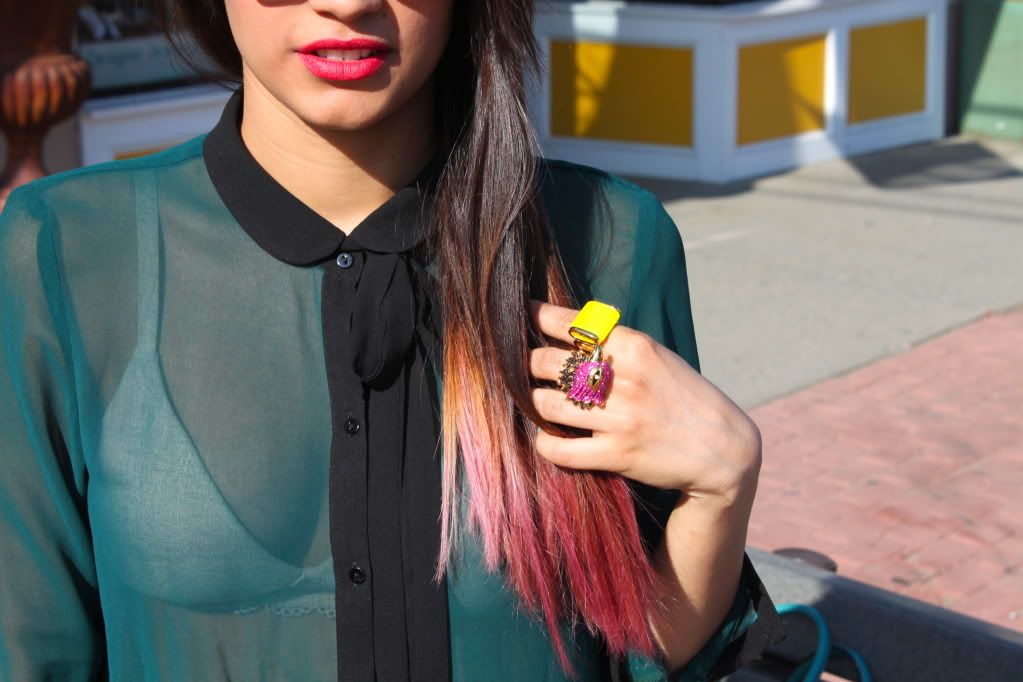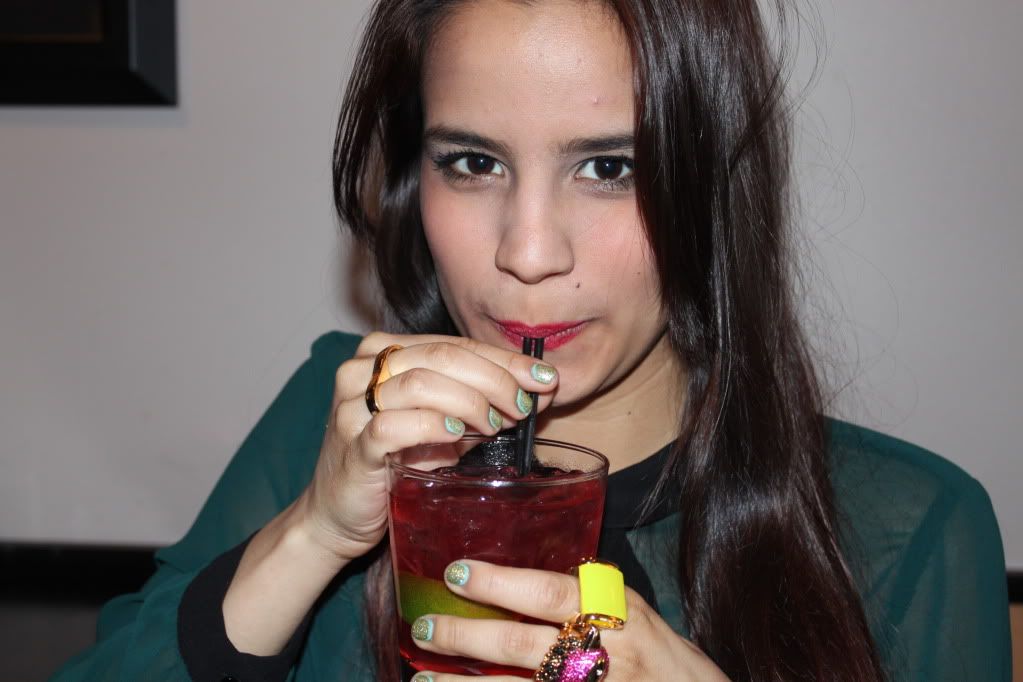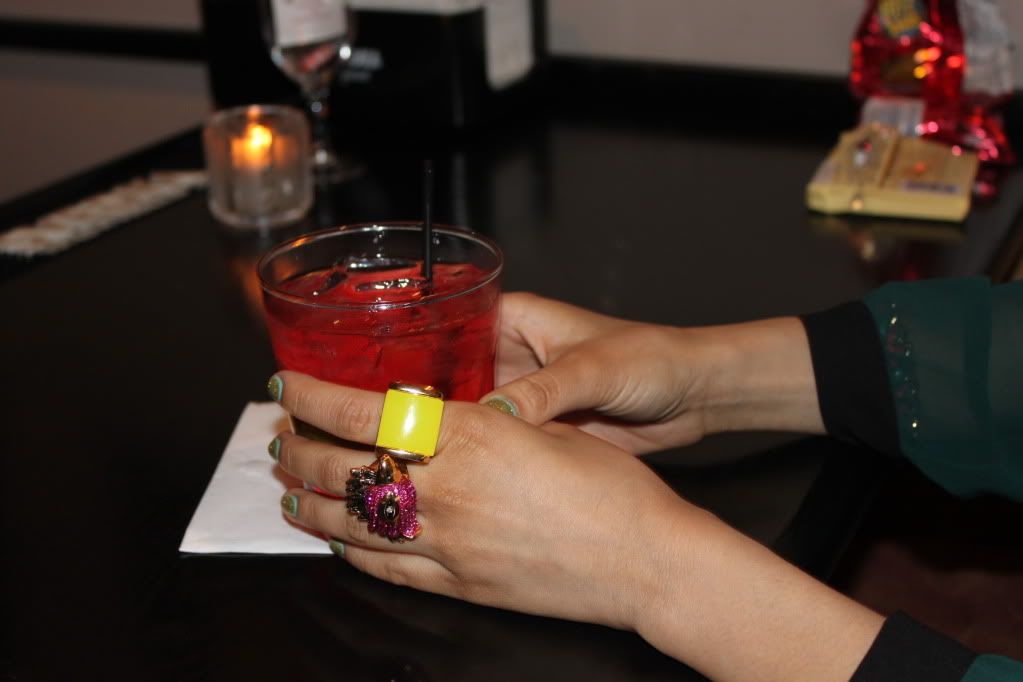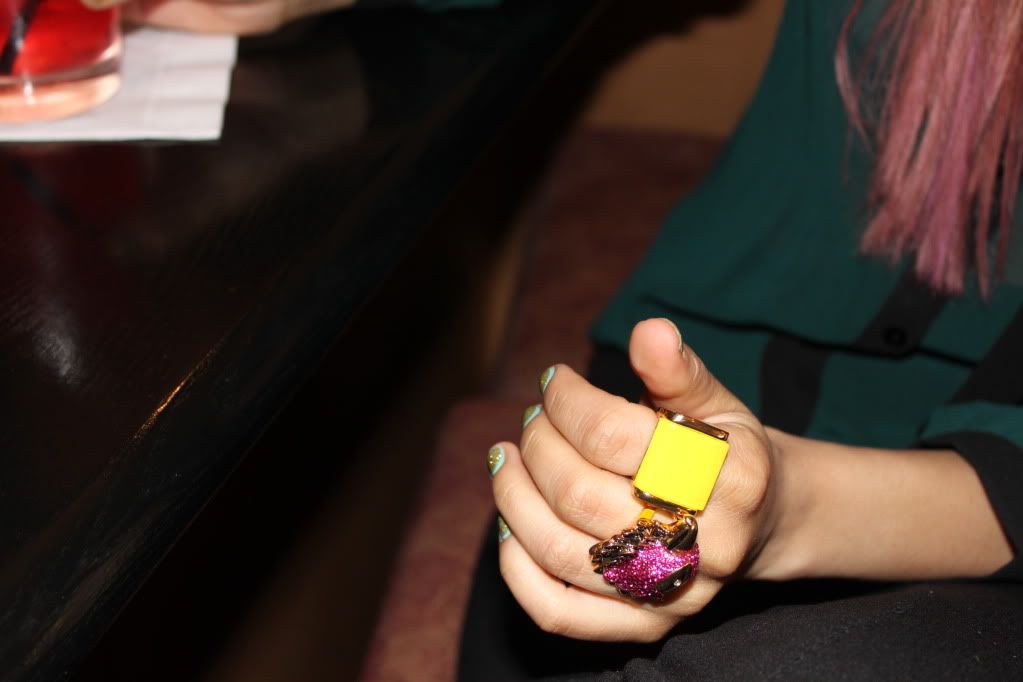 YES YES YES! Our
Lotus Mendes
rings have finally arrived! We had been looking at them for such a long time, and we finally get to have them in our hands. We needed to take these babies out for a ride as soon as they arrived!
Seriously, how couldn't anyone else come up with these ideas before? Angela and I now believe Victoria (the creator of Lotus Mendes), must really be some kind of a genius for creating such unique and beautiful jewelry. We decided to ask her how and when she began making jewelry, and she told us she had been designing jewelry for over ten years, but due to requests and demands she started her label. Obviously, If she were my friend I would definitely ask her to make some for me!
The coolest thing about these pieces, is that each and every one of them has its own meaning, which makes them even more special and unique.
They're such great pieces for spring and summer. We're really into neon colors, and these are perfect!
If you don't know Lotus Mendes yet, you really need to
check it out (here)
. You will definitely fall in love.
"

My main message is for woman to understand that they are amazing, powerful creatures! and that when you believe in yourself anything is possible" Victoria - creator of Lotus Mendes
PS: If you liked these rings, stay tuned, because we will be doing a GIVEAWAY soon... very soon ;)