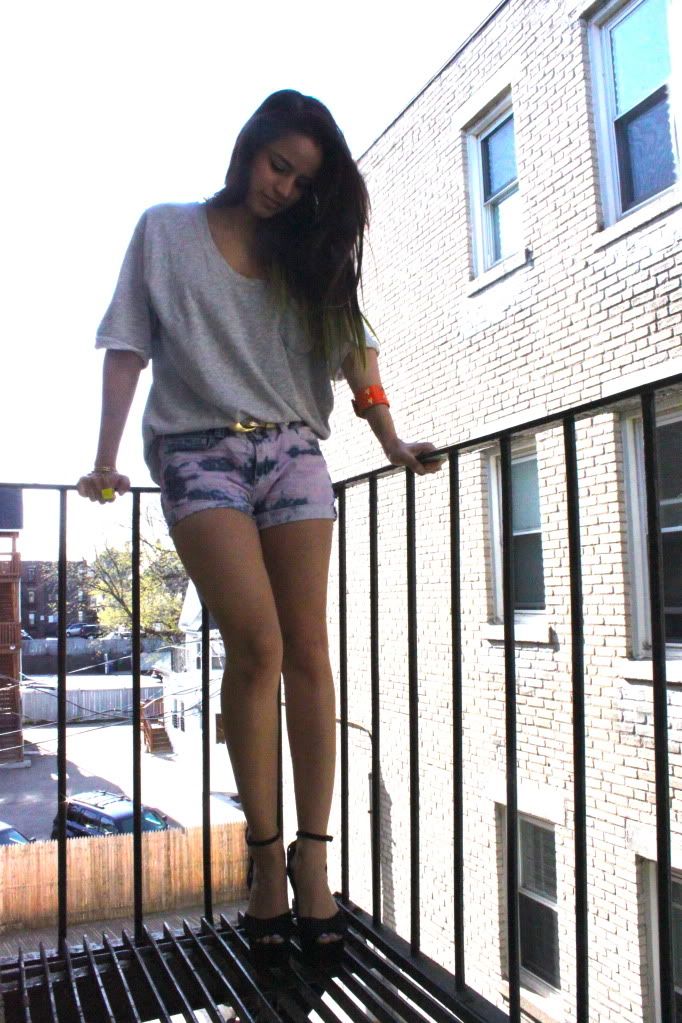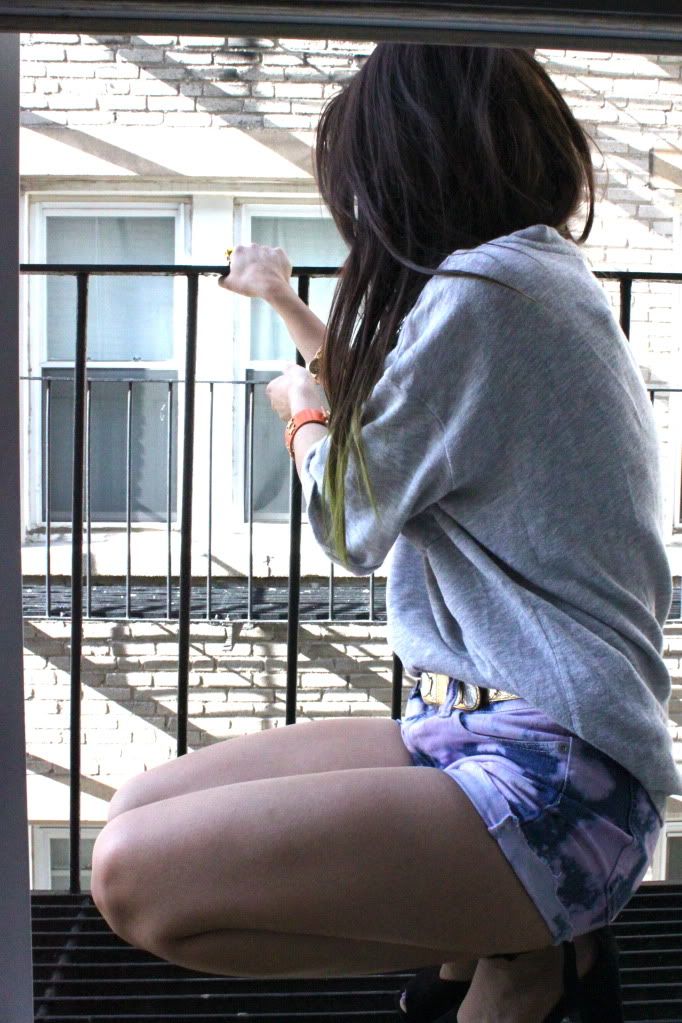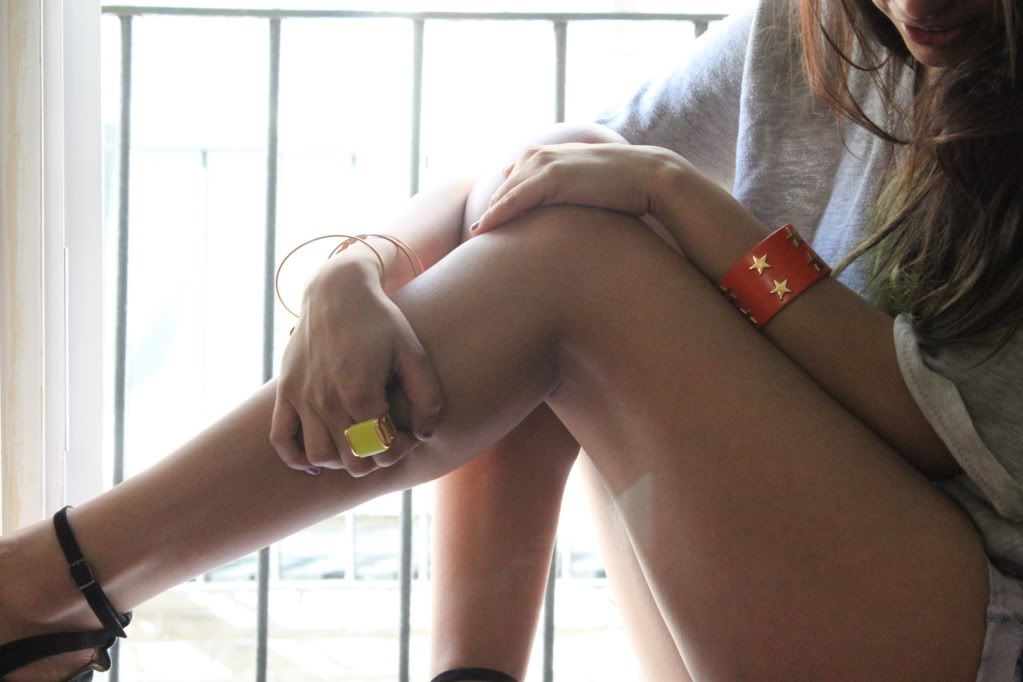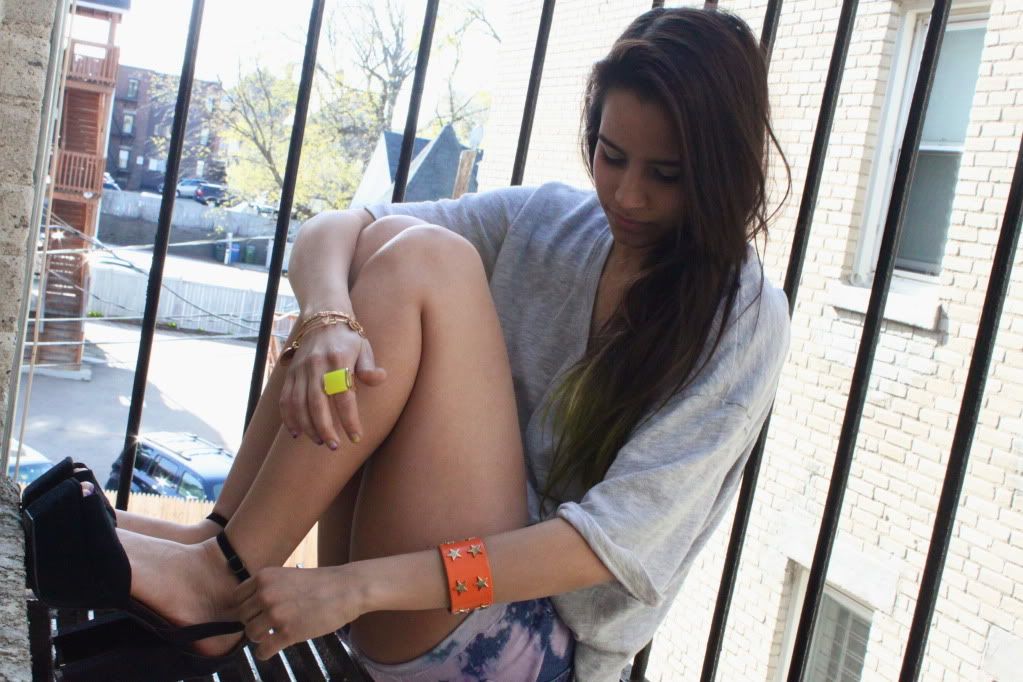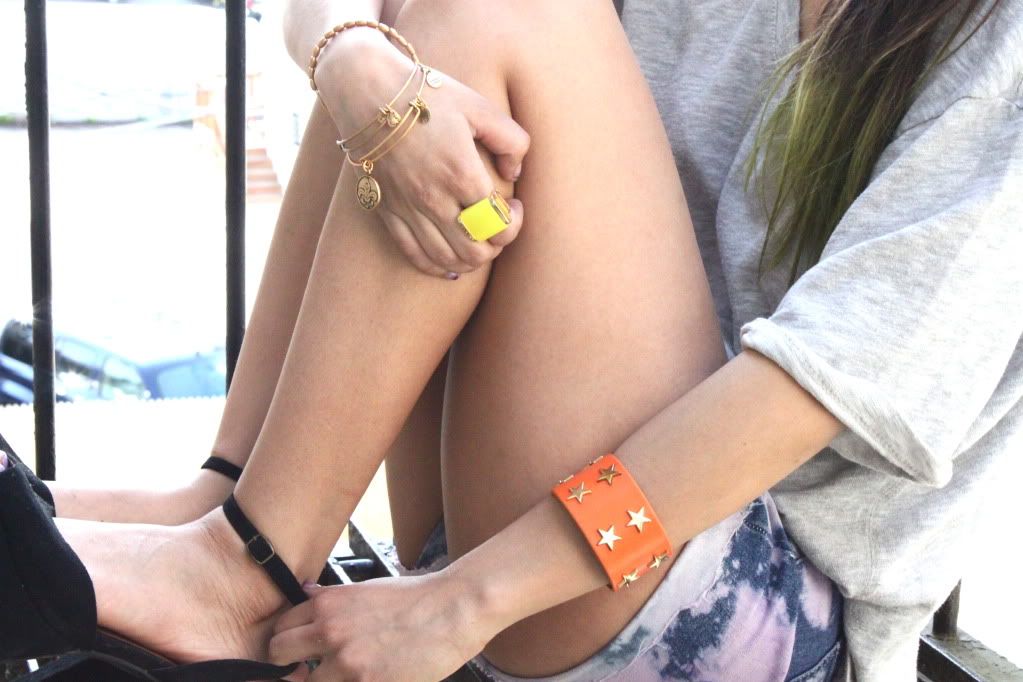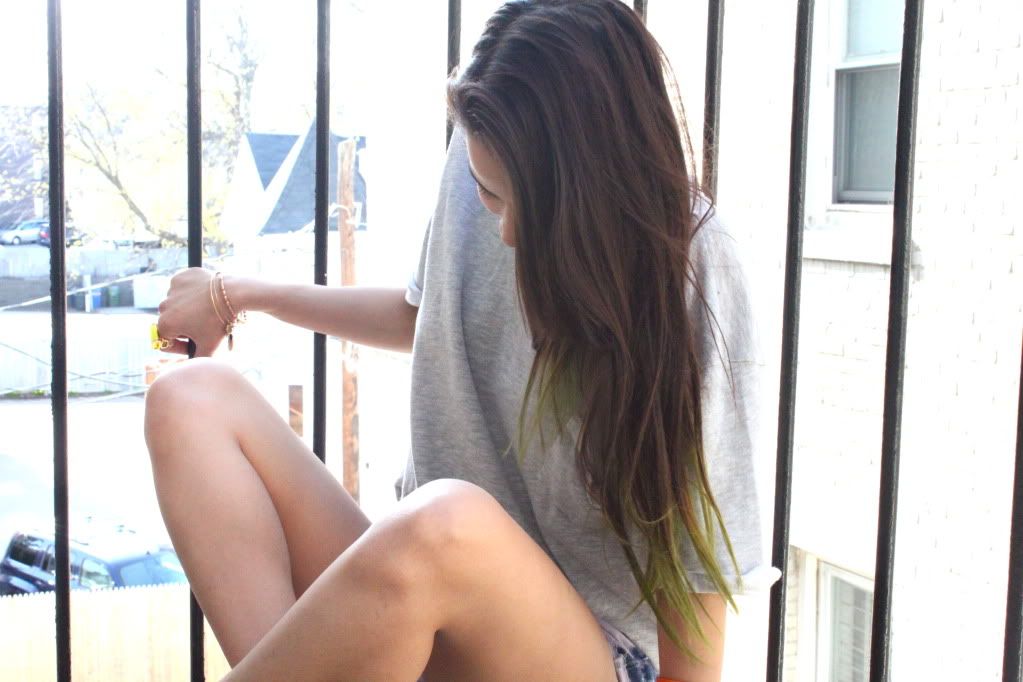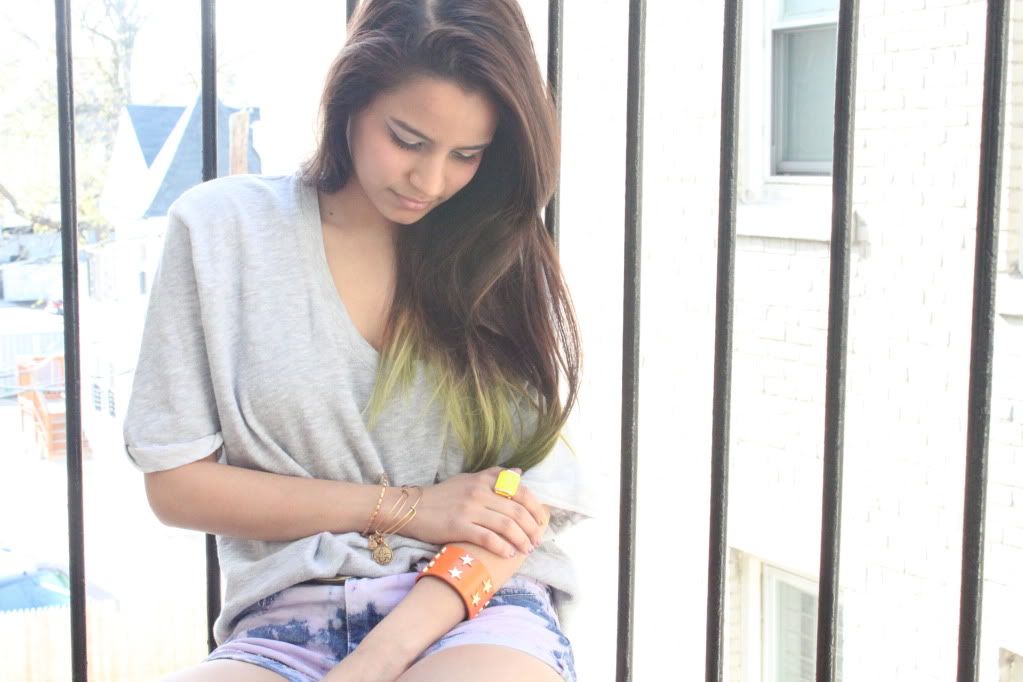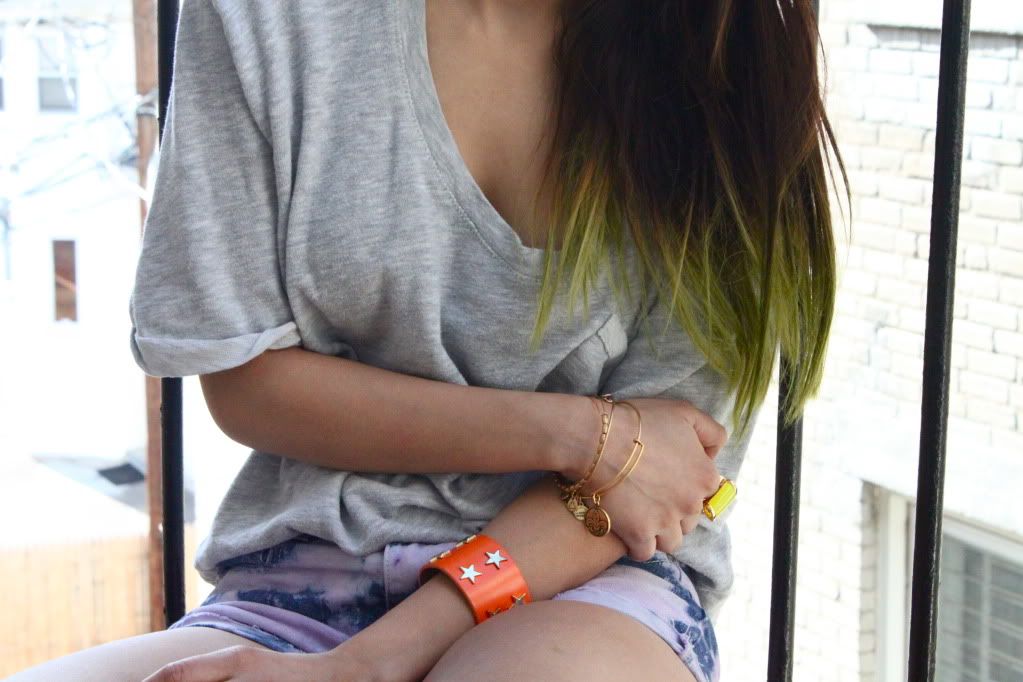 Hi girls!
There are so many things I want to say on this post, it's a little overwhelming!
1. This is one of the shorts I made. I have been wanting to show them to you for some weeks, but it's been cold in Boston. Today was warm, and hopefully this week will be too, woohoo!
I bought a pair of jeans at a thrift store for 1$, cut them into shorts, and then dyed them with a lilac color. LOVED the outcome, and hope you like it too :D
2. I used to use Manic Panic on my hair ends(the pink color on older posts), and changed to Special Effects, and like it so much more. It's lasted way longer than I expected.
3. I wanted to show you the new jewelry we received this week! I love every single piece of it.
The beautiful golden bangles are from
Alex and Ani
. They are very elegant yet casual. We found out about this store while walking around in Newbury Street in Boston, we also saw another one in Newport -Rhode Island. If you ever see this store, WALK in and explore it! I assure you will not walk out without wanting to buy the whole store!
4. The orange star studded leather bracelet is from
Poshlocket
, a very cool website that has edgy/chic jewelry. Their pieces are always modern and girly. They stay on top with fashion! You should also check the website out and if you like my bracelet STAY TUNED, because we will be hosting a giveaway soon ;)!!
I hope you guys liked the shorts and the new jewelry, let us know what you think about everything.
Love you,
AB