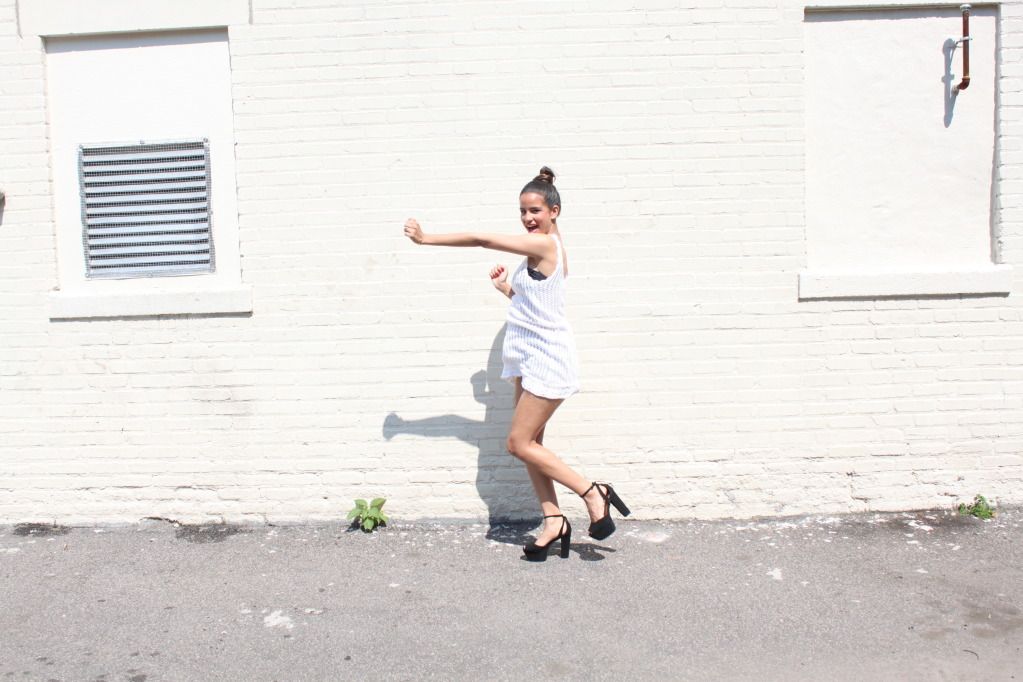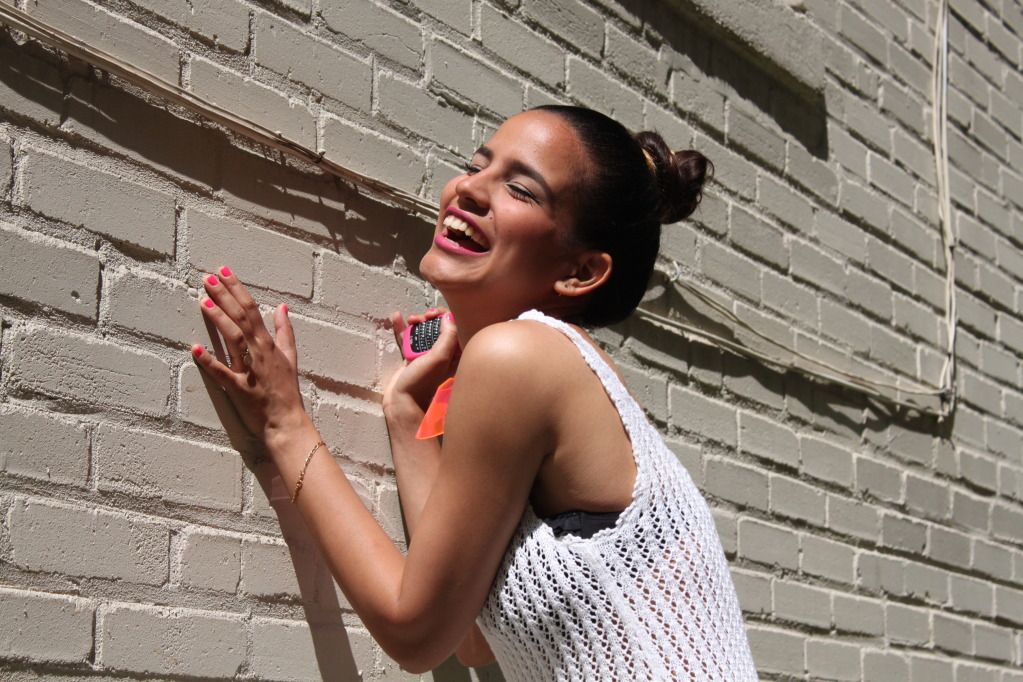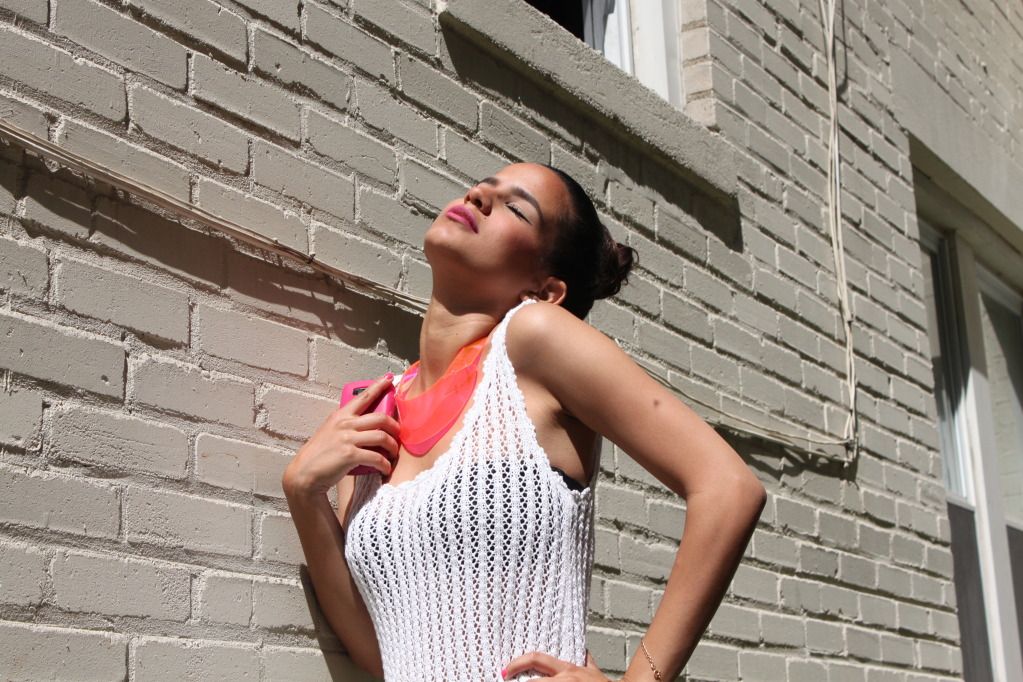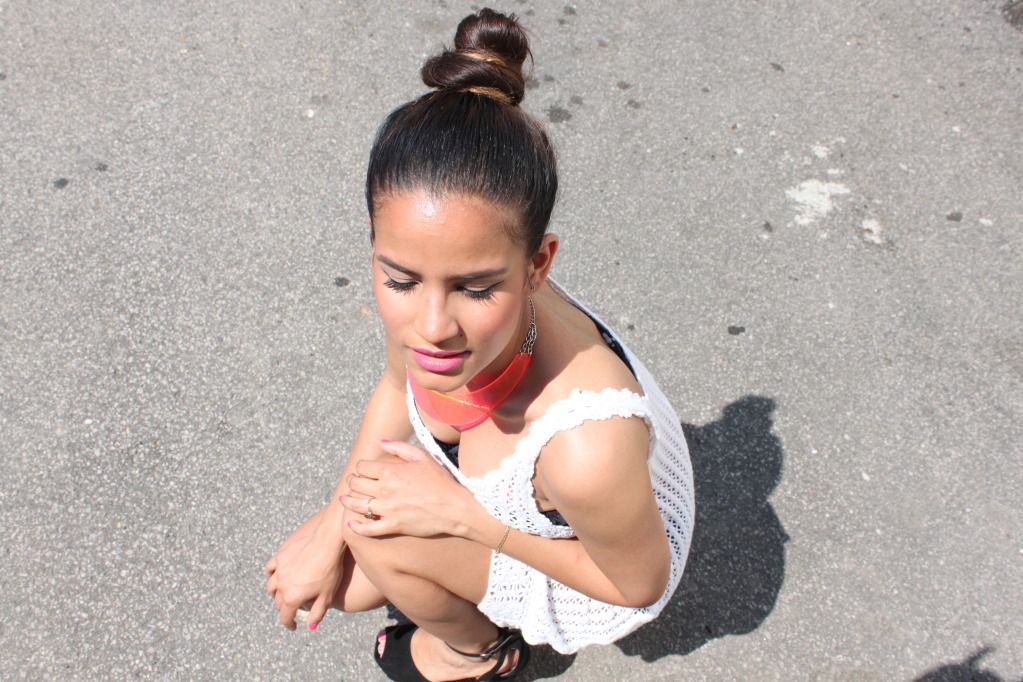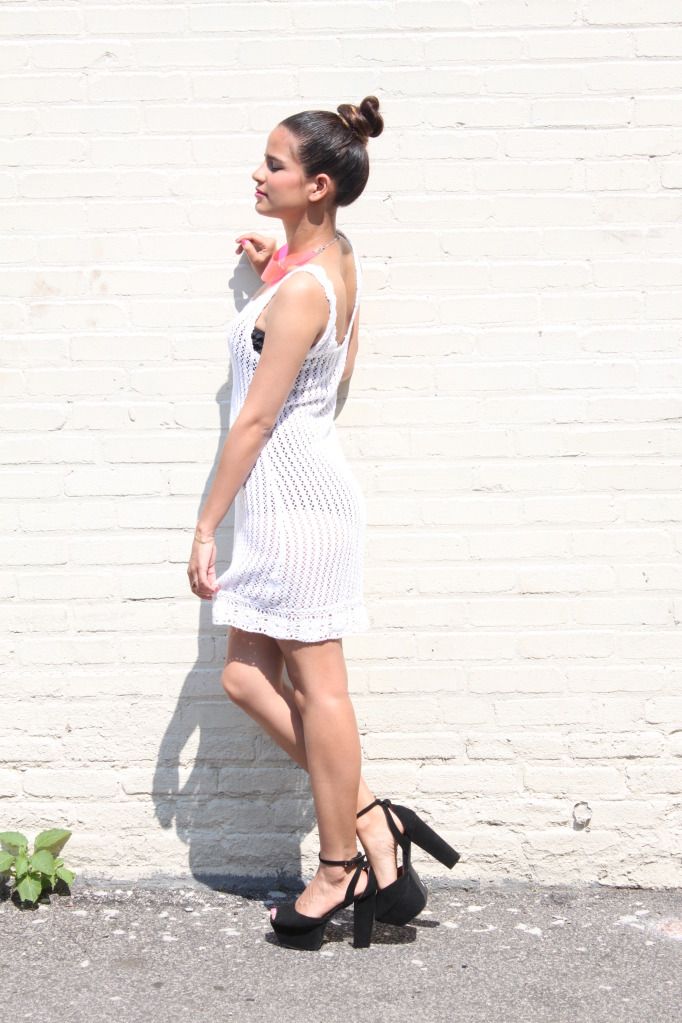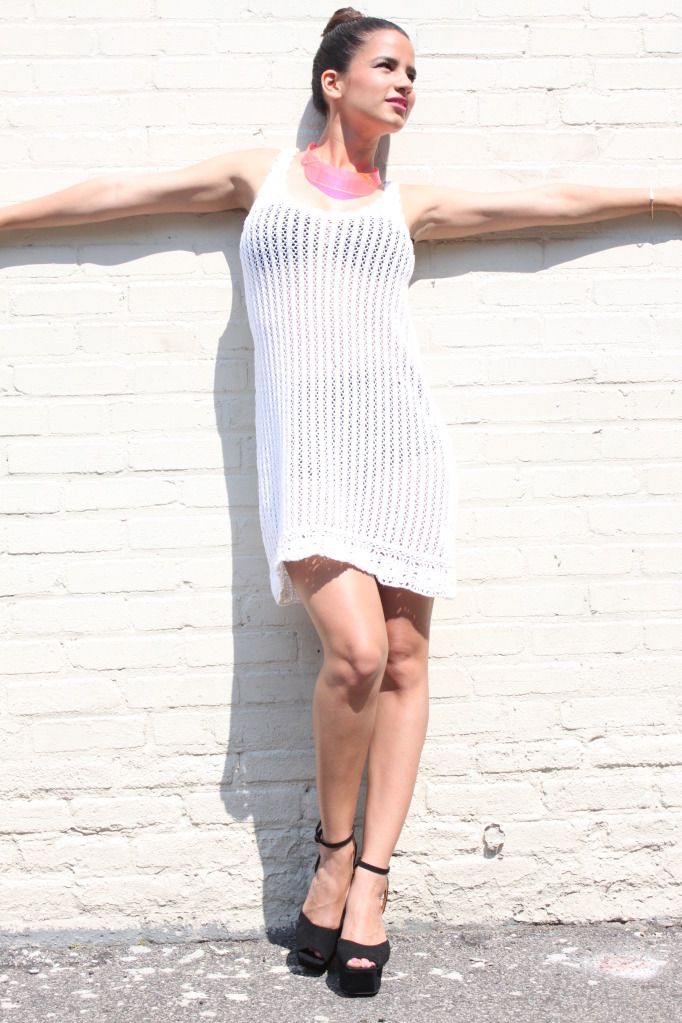 Yes... I was actually laughing (my ass off) on that second picture.
I can't be serious, for too long, when Angela takes pictures of me. I start making funny faces. I always laugh or smile, and I get uncomfortable when people walk by. I'm a little shy.
Now, this dress used to belong to a good friend of mine who moved to Oregon. I love it, and wearing it reminds me of her. I love the contrast of it with this necklace.
The necklace is a whole other story. I had been eyeing it at H&M. It caught my attention the first time I saw it, but couldn't get my head around it. I wanted to buy it, but didn't know when or how to wear it. It's a neon pink plastic necklace. How could anyone come up with this idea? Whoever did -it's genius. I feel futuristic, supersonic, fresh!
I look so Judy Jetson, remember her?
Ok girlies, I'm off to have breakfast with Angela and her friend from Spain, Virginia. Have a wonderful day!
Besos,
AB
Sandals: Jeffrey Campbell
Swimsuit: American Apparel