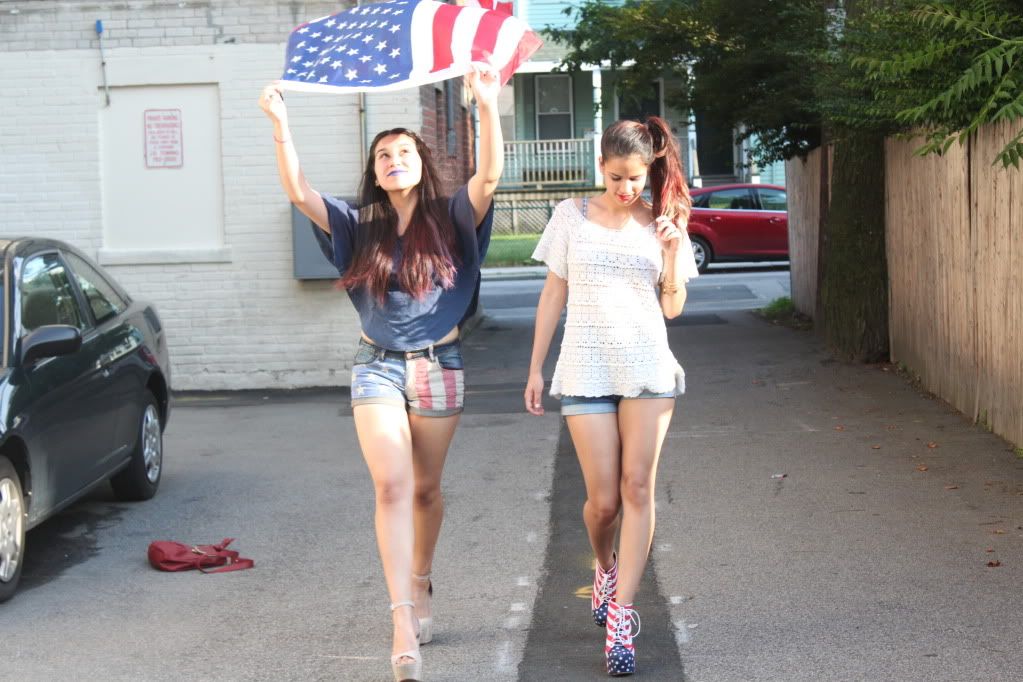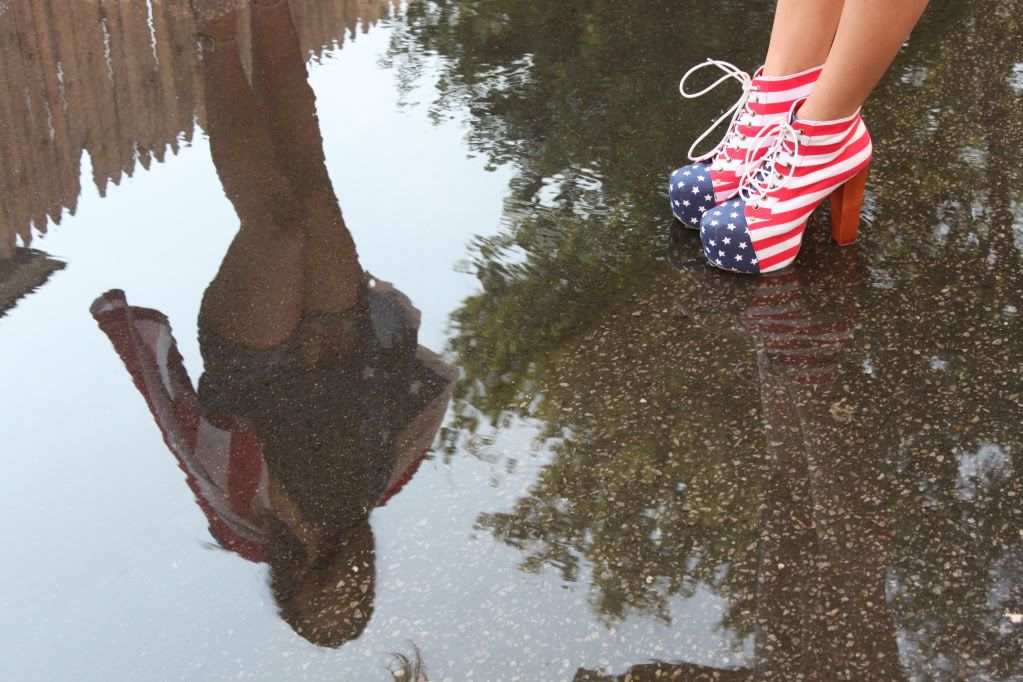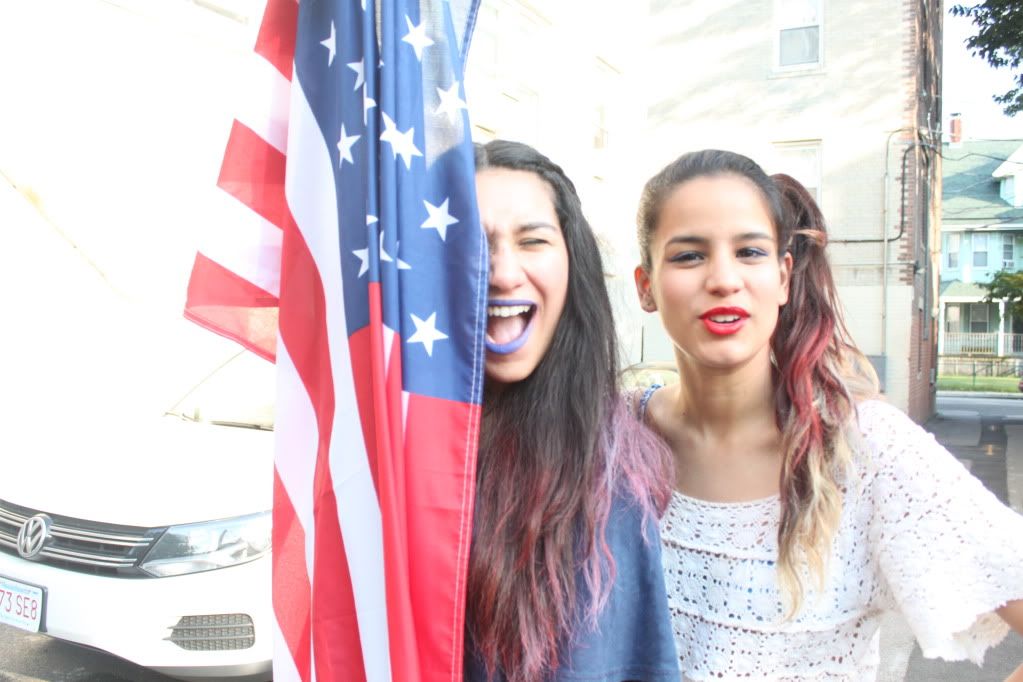 We had so much fun yesterday. We woke up early, went to the movie theater and watched Ted and Magic Mike (if you haven't watched them yet, you should definitely watch them. They're hilarious).
In the afternoon, we went to have lunch/dinner in a cozy restaurant in Newbury Street, and saw the fireworks after eating. It was beautiful!
We painted our hair with blue, white, and red, but by the time we took these pictures most of the colors had fallen off. I also got the chance to wear my JC American Flag Litas for the first time! I had been saving them for almost a year, just to wear them on the 4th of July.
How was your independence day? Today, July 5th, is our independence day in Venezuela!
Enjoy the pictures!
Besos,
AB