Hi everyone!!!! So 4th of july is around the corner and as other fellow North Americans: WE ARE GETTING READY FOR IT!!!
Lately, we've been going a lot to
B street
restaurant. Not only because their Rhubarb Strawberry Crisp is the best, but also their Cocktails drinks are very creative and tasty. They came up with different ideas for the fourth of July and we had the pleasure to try them. We loved them all!
Sorry for the bad quality of the pictures, but we have to pull out our phones and take pictures to show you how awesome they were...
American Flag Martini:
Ingredients:
- 1 1/2 OZ. Bacardi
- 1/2 OZ. Malibu
- 1/2 OZ. Blue Curacao
- 1/2 OZ. Rose/s Grenadine
Directions:
- Shake Bacardi and Malibu with ice
- Strain into Martini glass
- Pour Grenadine on side so that it goes straight to the bottom
- Pour Blue Curacao on side
Summer Mojito:
- Blueberries
- Strawberries
- Mint
- 1 OZ. Simple Syrup
- Soda Water
- Place one layer of Blueberries
- Place one layer of strawberries
- Place one layer of mint
- Pour 2 OZ of Bacardi
- Pour 1OZ simple syrup
- Fill the glass with ice
- Muddle all ingredients
- Shake and top with soda water and voilà!!!
American Flag Trio:
We forgot to ask about this one.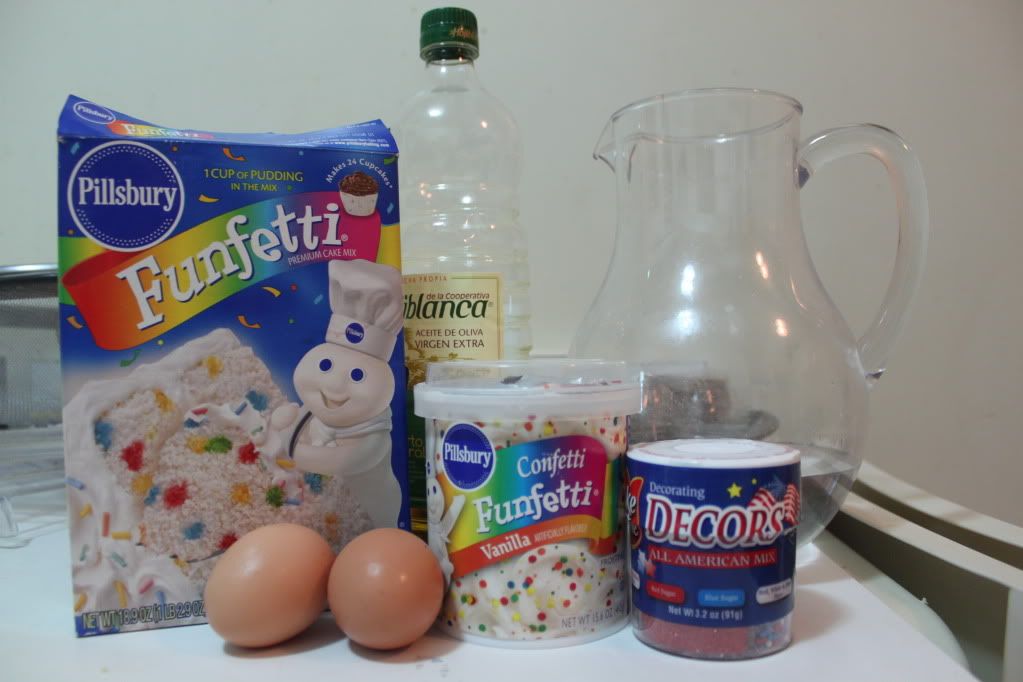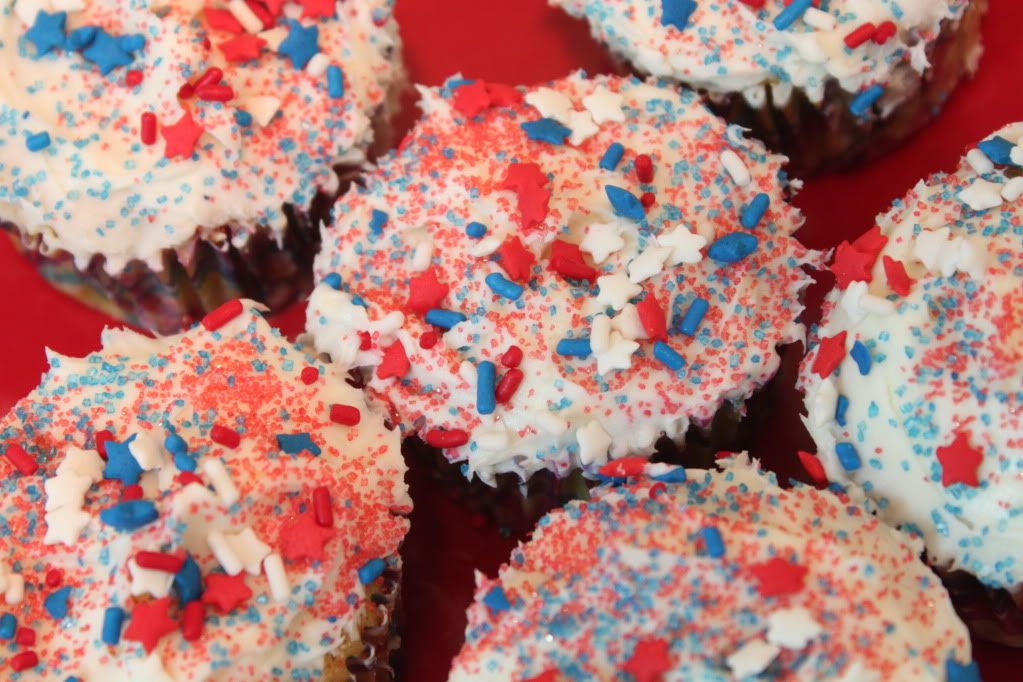 - 3 eggs
- 1/3 cup oil
- 1 cup water
- Cupcake Mix
- Cupcake liners and pan
- Red, blue and white decorations <3
Directions:
- Preheat the oven to 350

°F
- Line cupcake pans with paper liners
- Mix all the ingredients in a bowl
- Bake for 25 mins in the oven
- Take the pan out of the oven, let it cool for 3 mins and then have fun decorating it :)
Tomorrow and Wednesday we'll be posting more about 4th of july stuff so keep in touch ;)

Love,
AL and AB