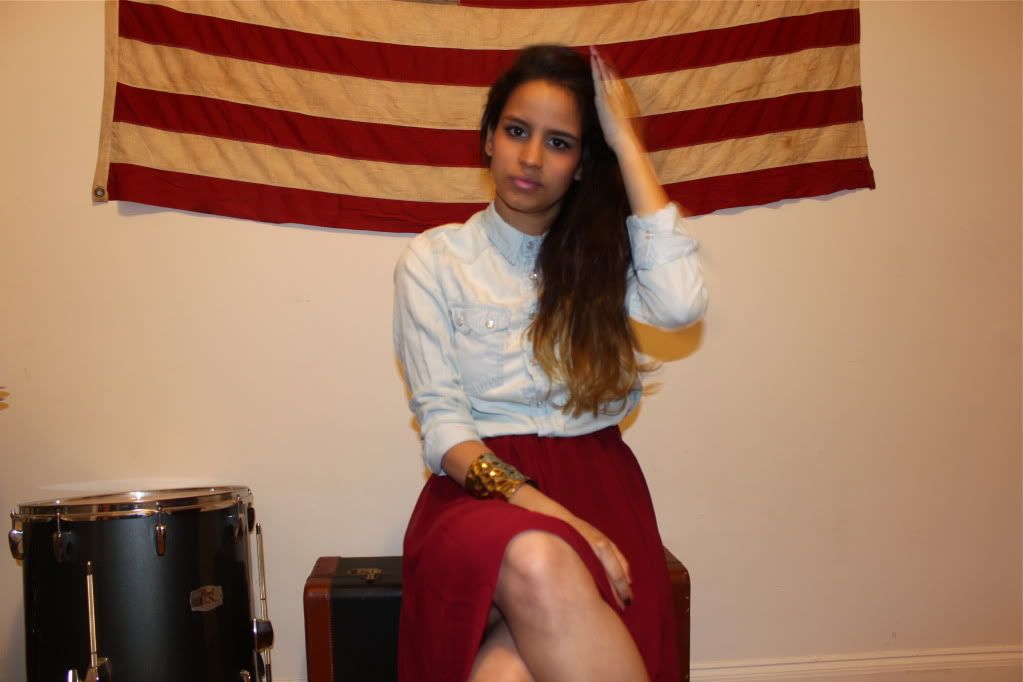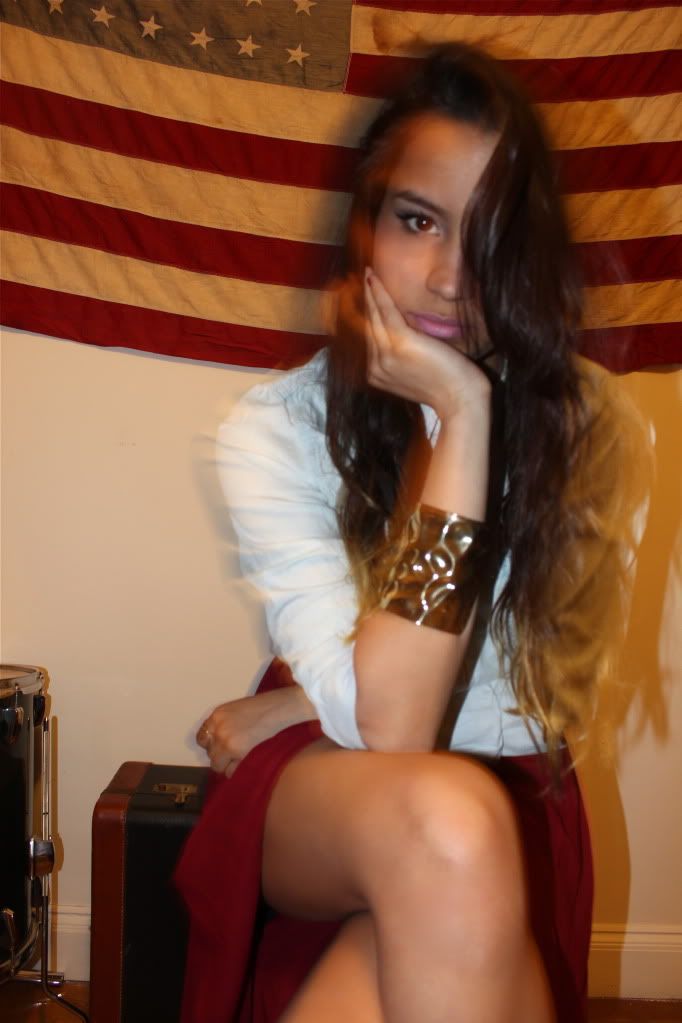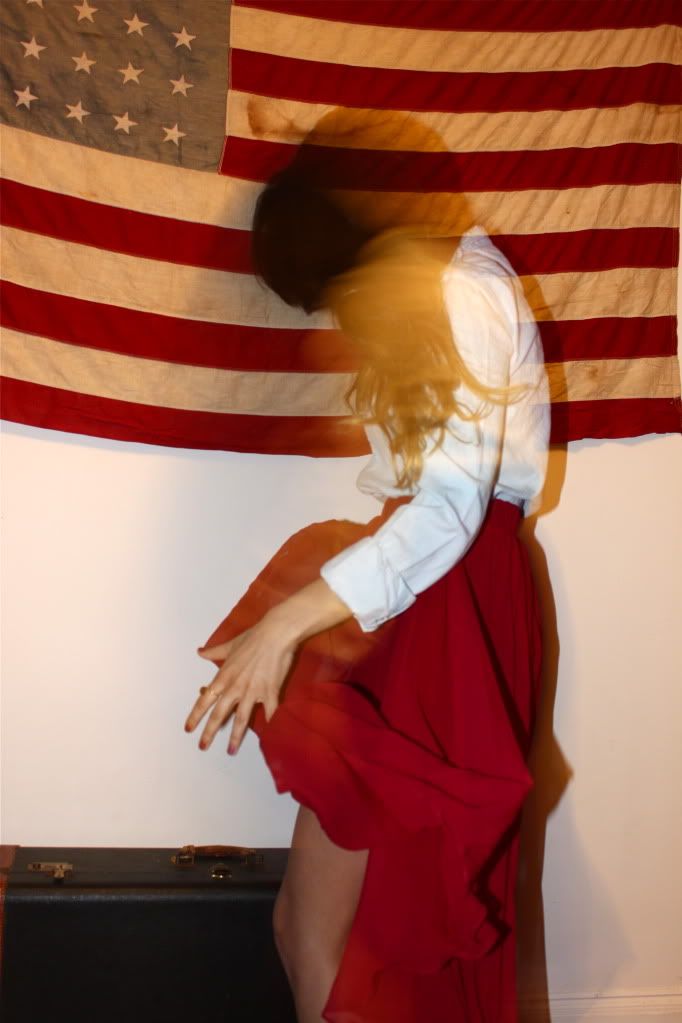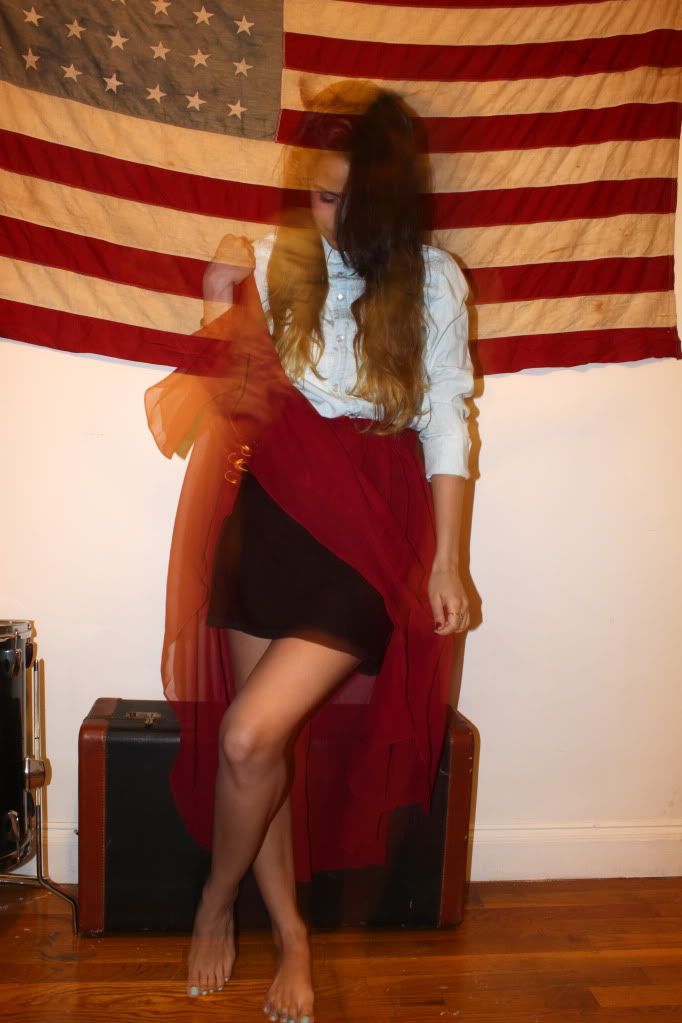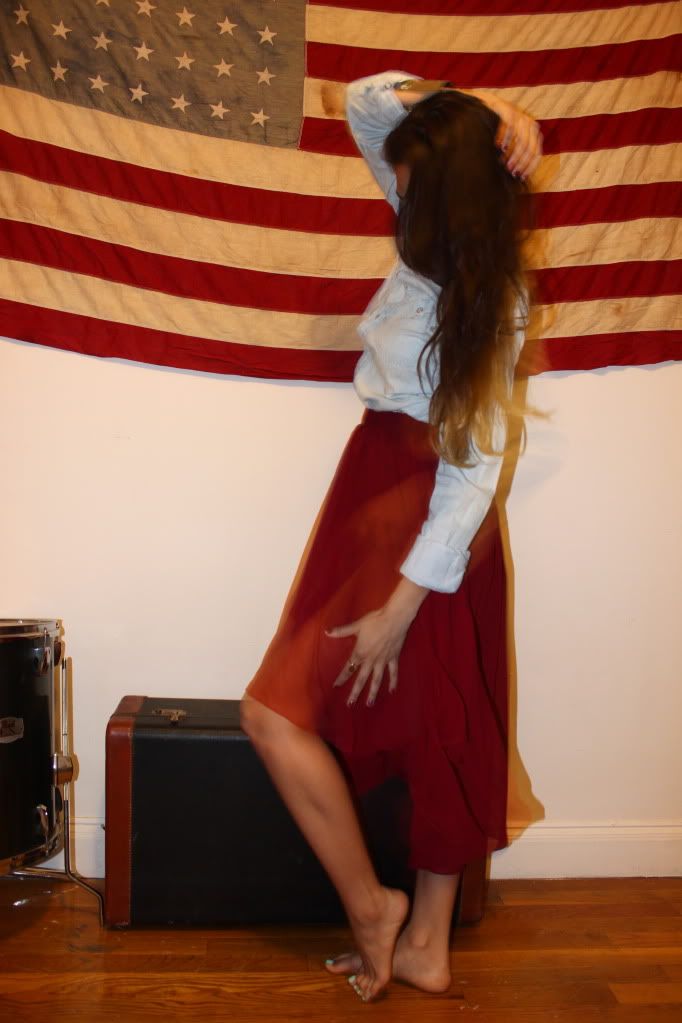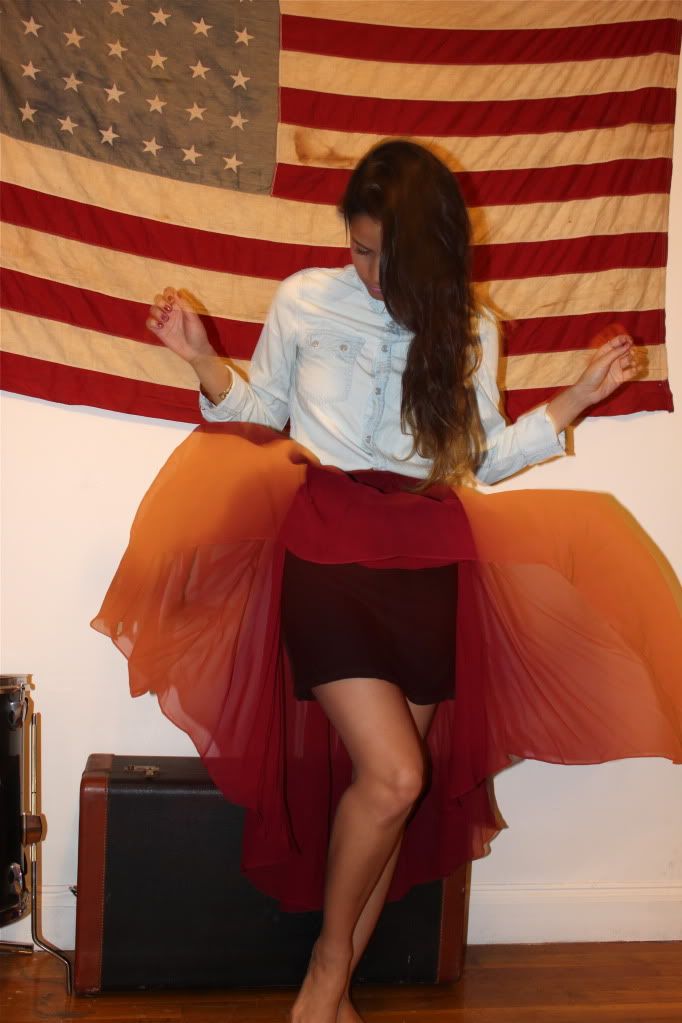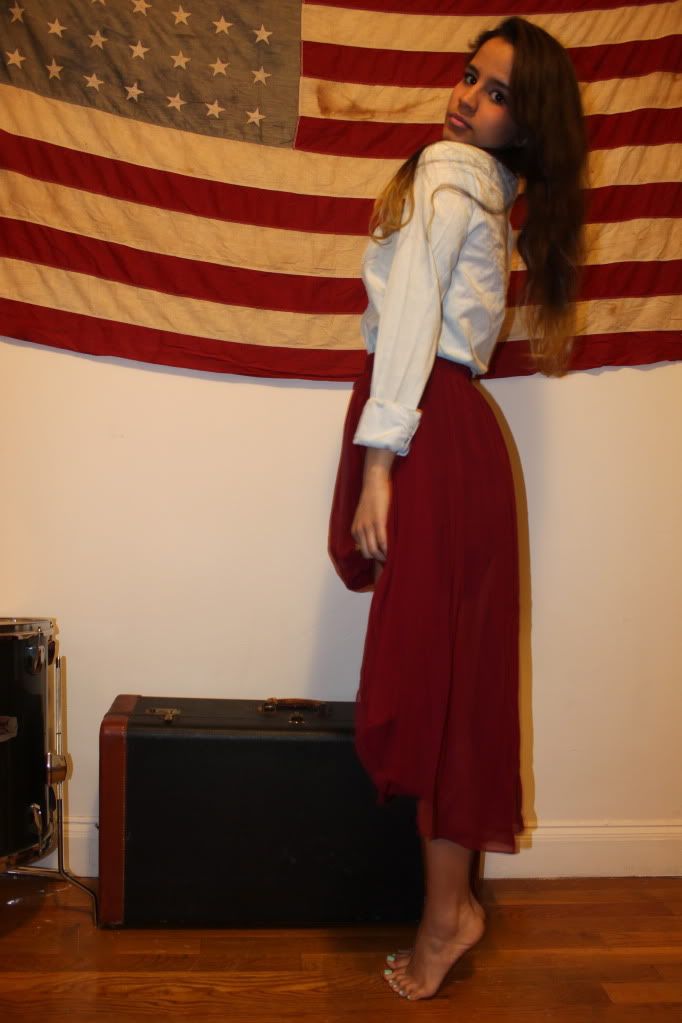 Hi Girls!
Most of you have probably seen skirts like this all over the place, because these truly are a must-have for the coming (and past) seasons. The chiffon sheer material makes them so playful and perfect for summer.
I've seen them on several online stores, but chose this one because it has the black skirt underneath it that covers you when the wind blows (these skirts are very flowy). I was also skeptical at first thinking that chiffon skirts could rip appart easily, but don't regret the decision I made of getting it because this one is actually very strong.
I love my new skirt. My favorite part is that you can wear it for almost any occasion, if it's hot, if it's cold (with tights), during the day or night, and I think it looks great with golden accessories!
I also wanted to show you the nail color that I was wearing. It's so pretty. Too bad I didn't take a close-up picture. I will have to show you on the next posts.
So, do you girls already have an irregular chiffon skirt or dress? If so, show us! We want to see how you style them!
mwah,
AB
Shirt: Don't remember, it's very old