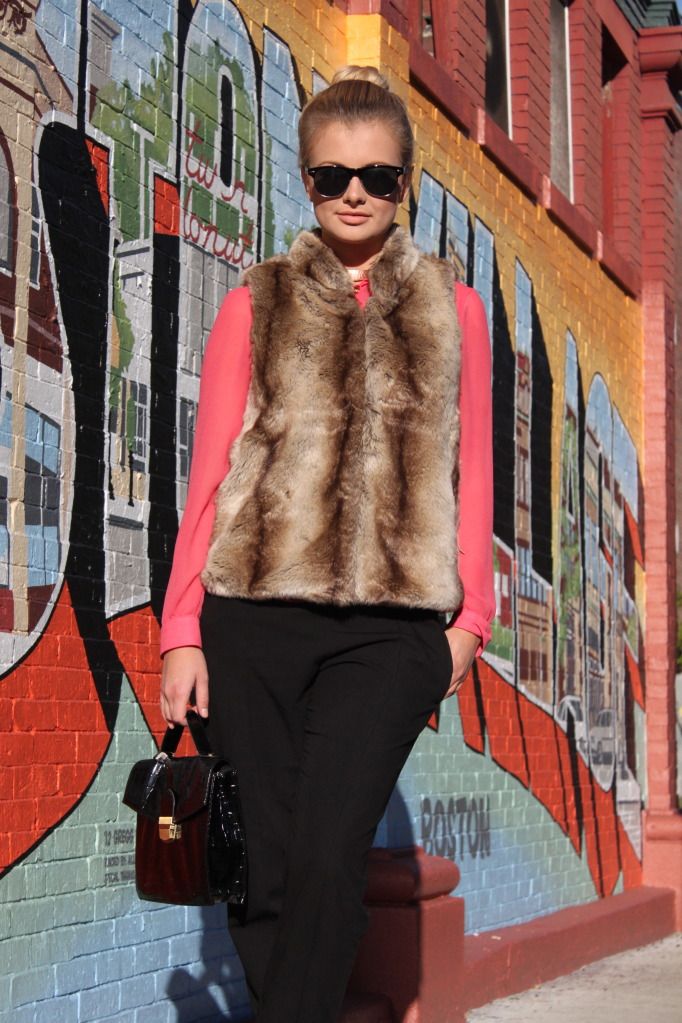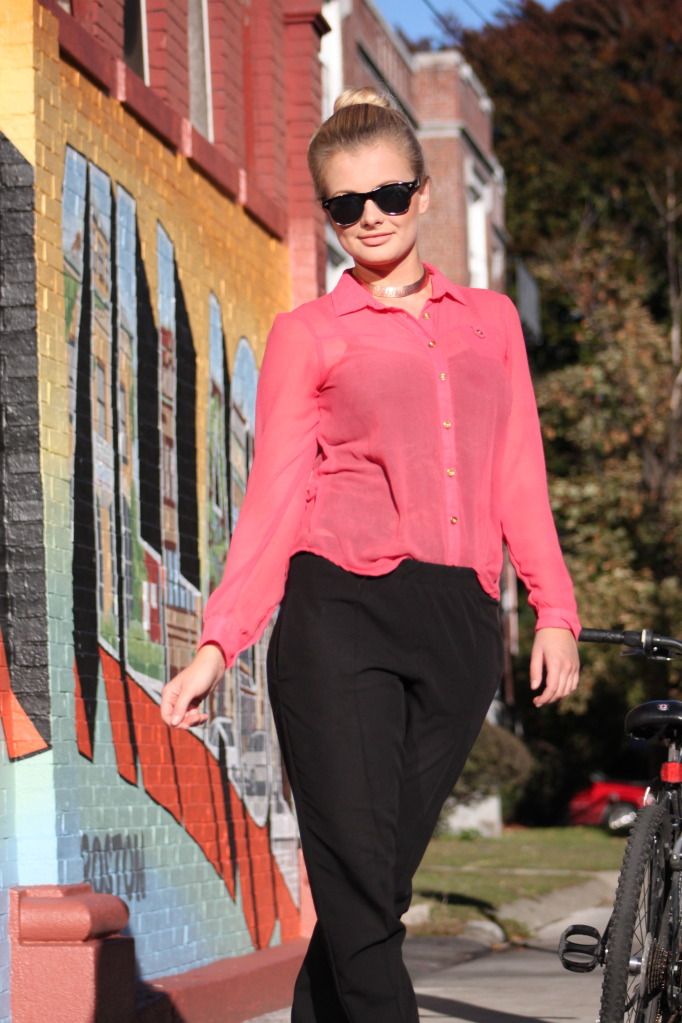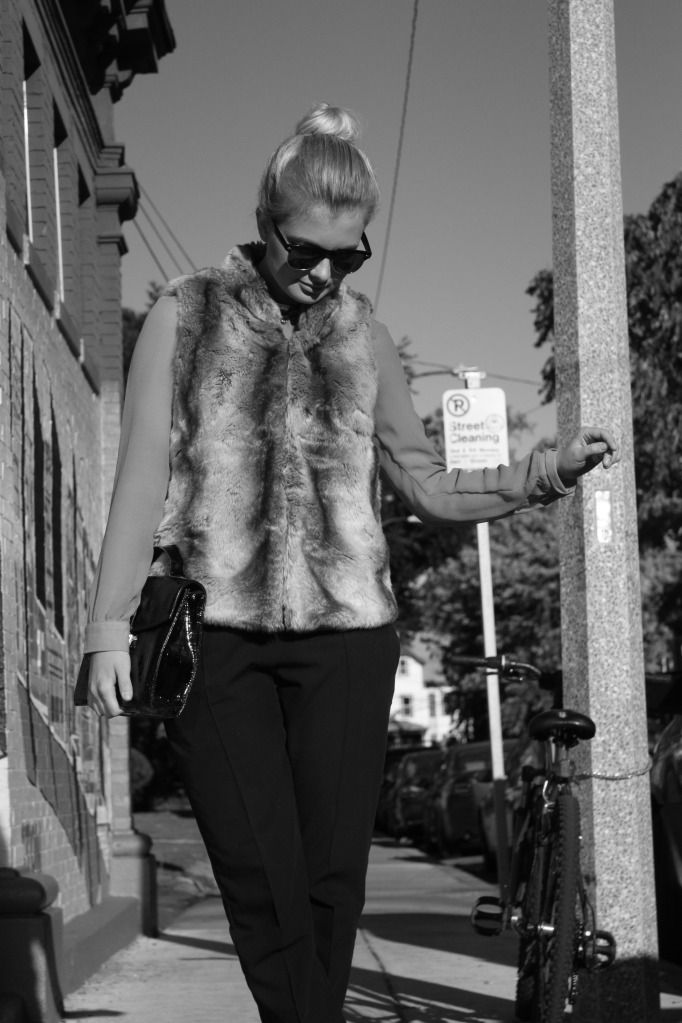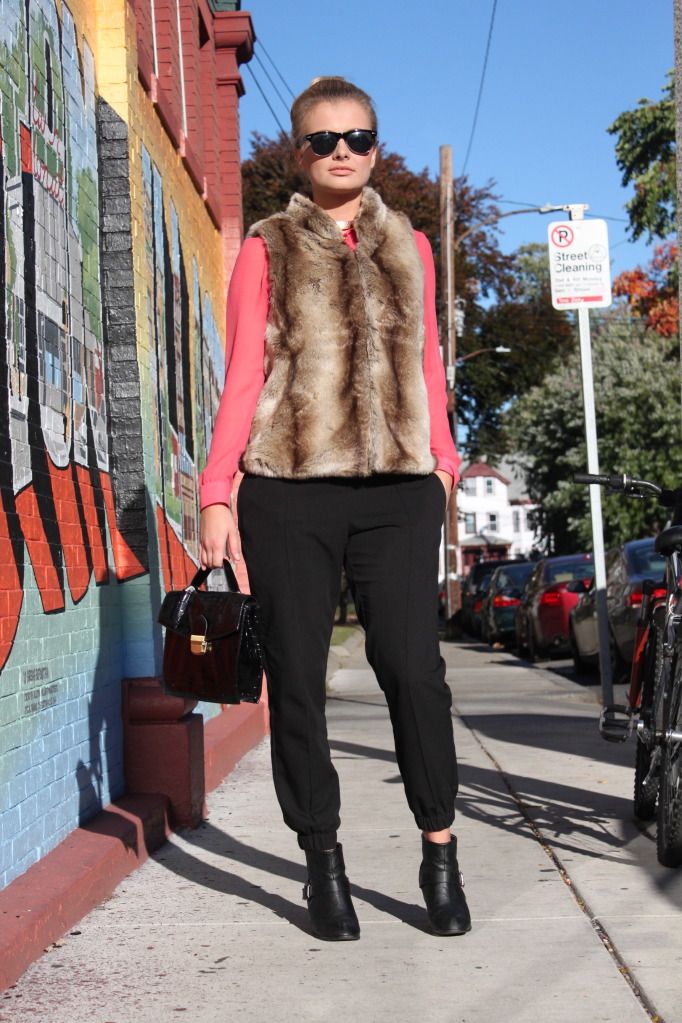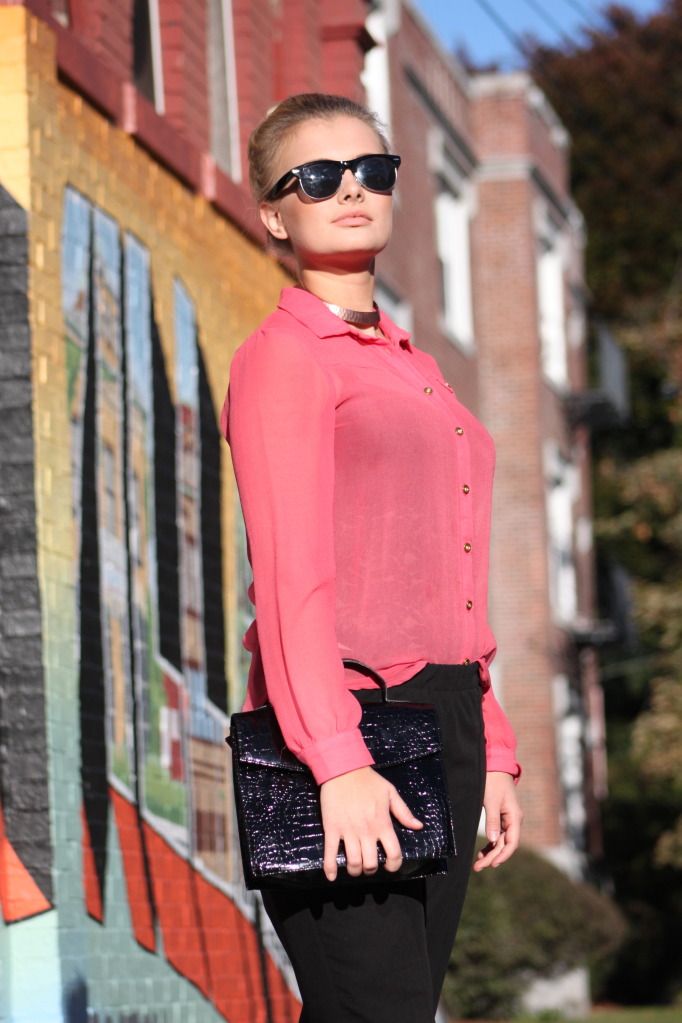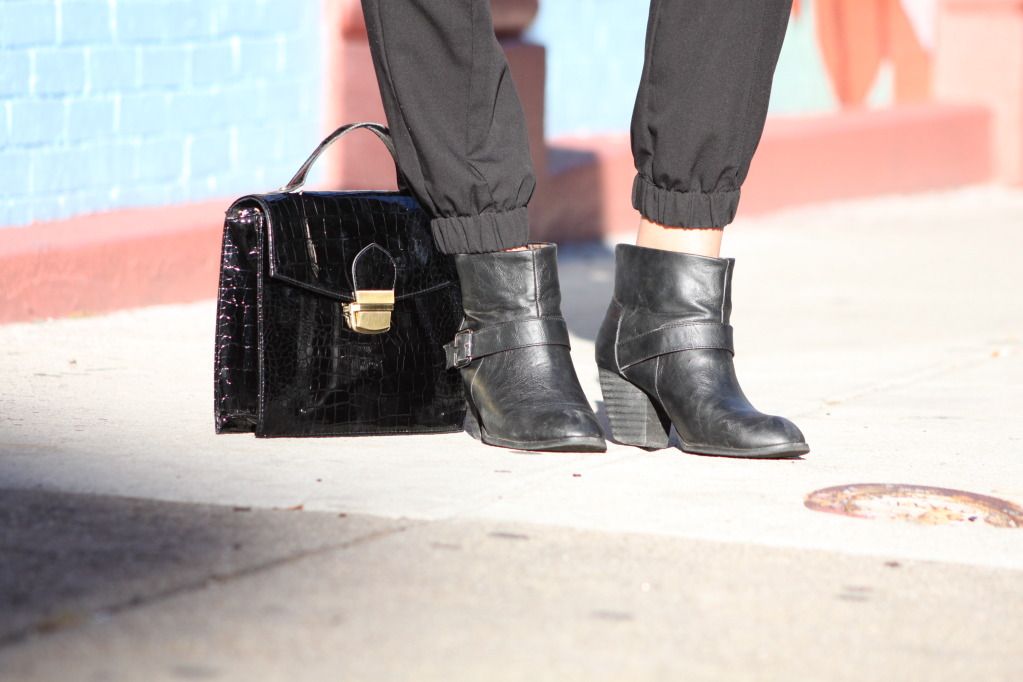 Let me introduce you to Cecilia, a Swedish friend of mine, who I personally believe has a great style. Every time we meet, she manages to put together these completely neat/clean/classy looks. I think you understand what I mean by looking at these pictures. Her make-up, hair-dos, and accessories always look like they have been carefully chosen to go with her outfits.
I've been meaning to take pictures of her for months, and finally got the chance to do it this past weekend, after having lunch and some Bloody Marys. She posed as if she had been modeling for years. Angela and I were absolutely impressed.
My favorite part about this outfit? Her vintage bag and the fur vest! What was yours?
Besos,
AB