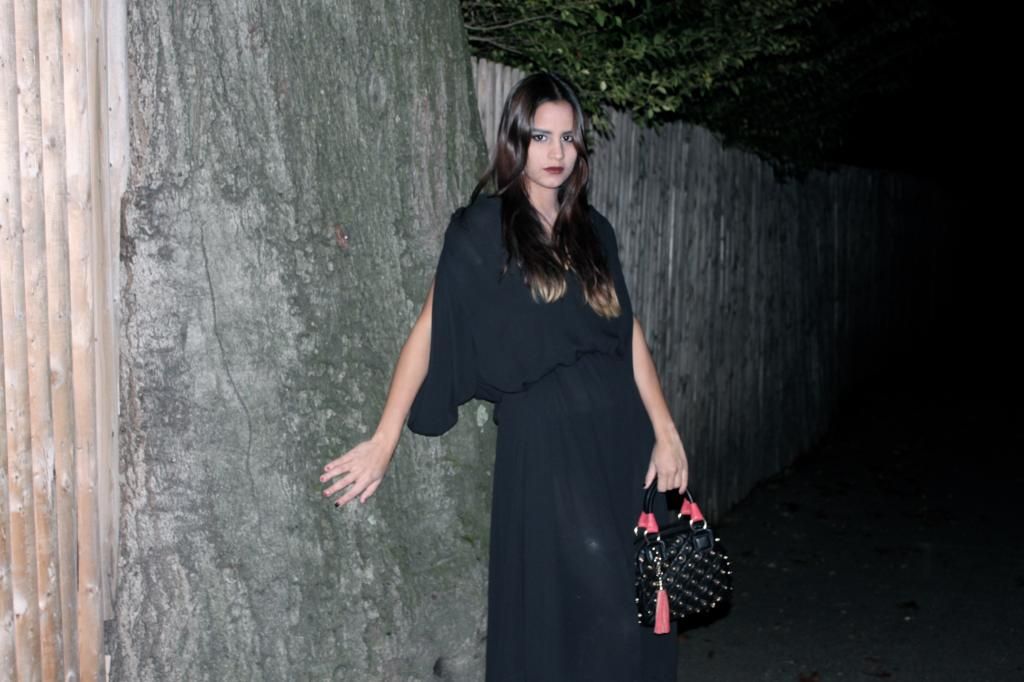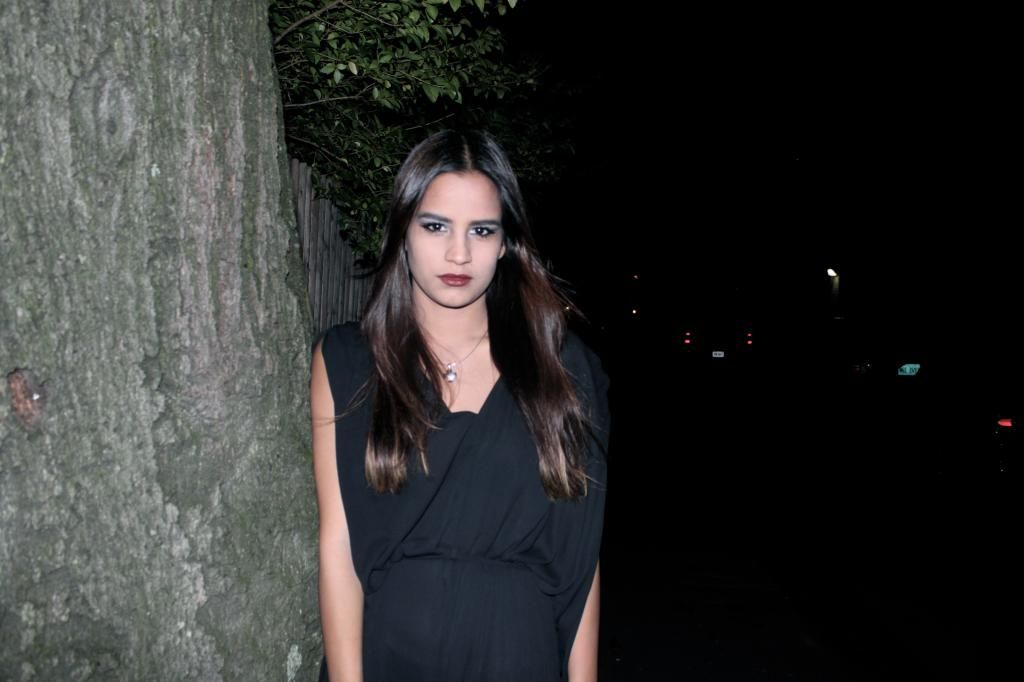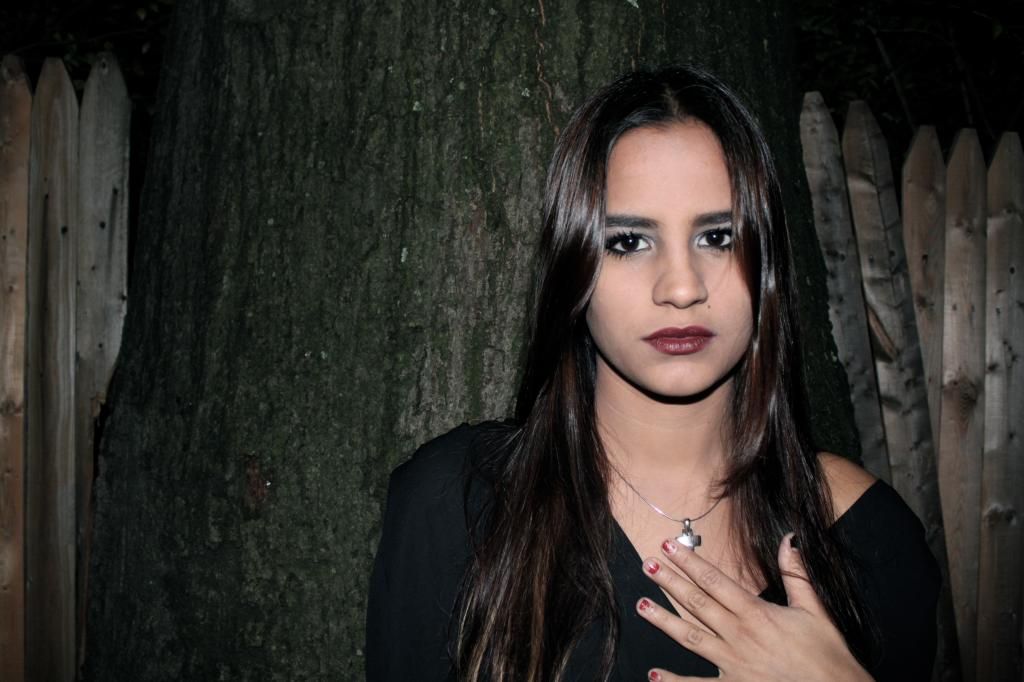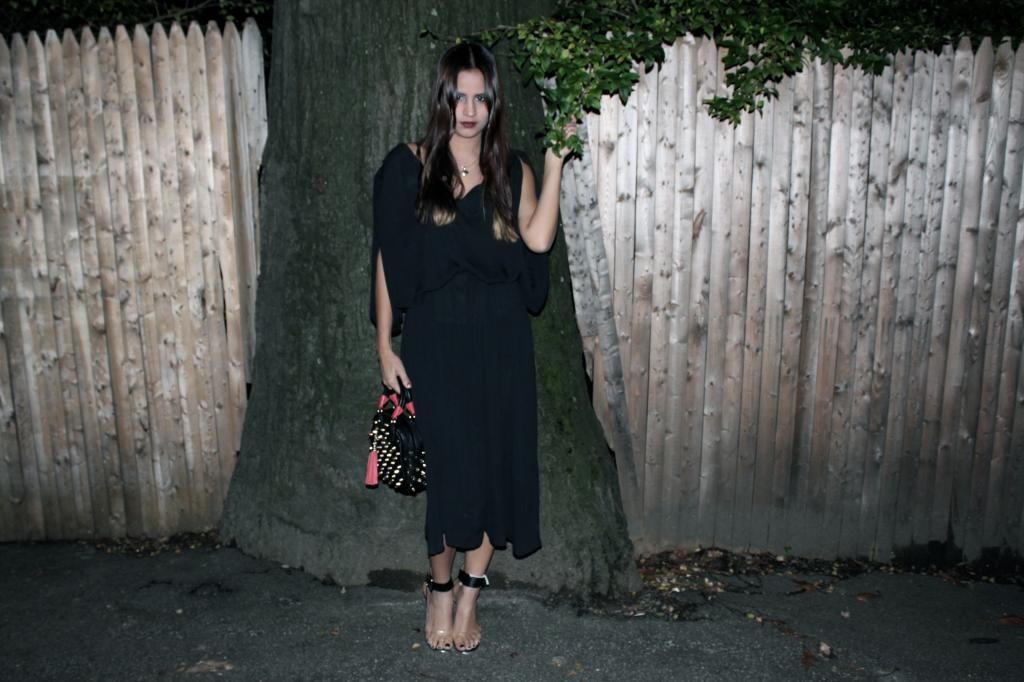 We had an early Halloween party this past Saturday, and I was challenged to come up with a costume out of my closet. My friends and I thought this dress would make a good Morticia costume because of its length and long sleeves.
I decided to give it a bit of a spin and adapt it to what I thought Morticia would look like in 2012. For the sake of Halloween, I did a bloody design on my nails, as an alteration of Morticia's red nails, added some clear heels, and a studded bag.
I hope you like this costume idea, and try it at home without having to go out and buy a 100$ costume!
Besos,
AB
Dress: H&M
Clear Heels: Jeffrey Campbell
Bag: Buffalo Exchange
Fun fact: Did you know that Morticia was based on Charles Addams' (the cartoonist and creator of The Addams Family) first wife?