Pixie
Nailpolishes (for 10% off enter coupon code "10OFF")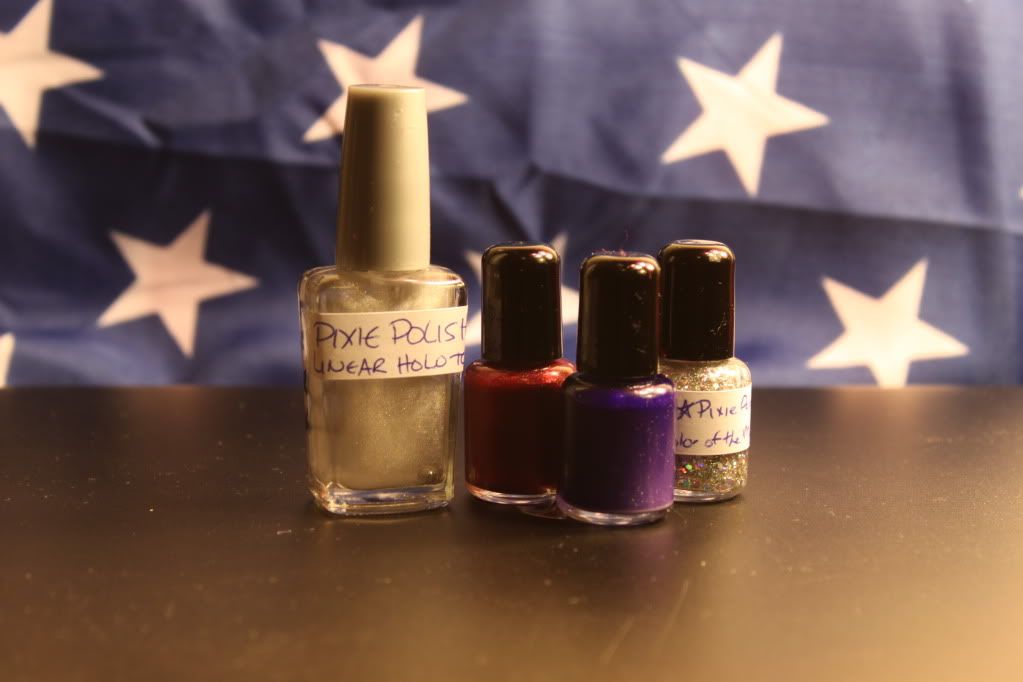 You might remember the post we wrote some months ago about some Cosmo nails we did (
click here
if you haven't seen it). We received a lot of requests on how we did them, so we decided to recreate a similar design, but simpler and faster to make so that you too can do it on your own nails.
I would first like to introduce the
Pixie
nail polishes to you (The four colors on the last picture). The Linear Holo color gives the nails an effect that is very cosmo-like over any nail color. You can check out more pictures of these awesome nail colors
here
.
These nail colors have been hand made by Pixie, a wonderful lady who lives at an astronomical observatory, and uses pure mineral pigments and nail-approved linear holo pigments, which are GREAT for cosmo or universe nails!
It has truly been a pleasure for us to try these nail colors because they look good even after only one coat, and don't chip fast. I painted my nails with the red color (as you can see on the video) and didn't chip for over a week and a half, when I started taking it off with my teeth (I know, I need a manicure soon!)
If I could recommend you to buy a nail color, I would say you NEED to try the Linear Holo one. I have never seen a nail color that gives the same effect over other nail polishes.
Besos,
AB & AL
Message from Pixie:
I invite all your readers to use coupon code "10OFF" at
my Etsy store
to get
10% off
their order. I also do ship internationally.